Entertainment News
Oscars 2014: Best Jokes Of The Night
Tonight's 86th Academy Awards was full of beautiful moments. One minute was a time to reach for the tissues and the next was a time to laugh at and cheer for the people on stage. Here are some of the best jokes of the night, brought to you by the fantastically funny host, Ellen DeGeneres and Matthew McConaughey.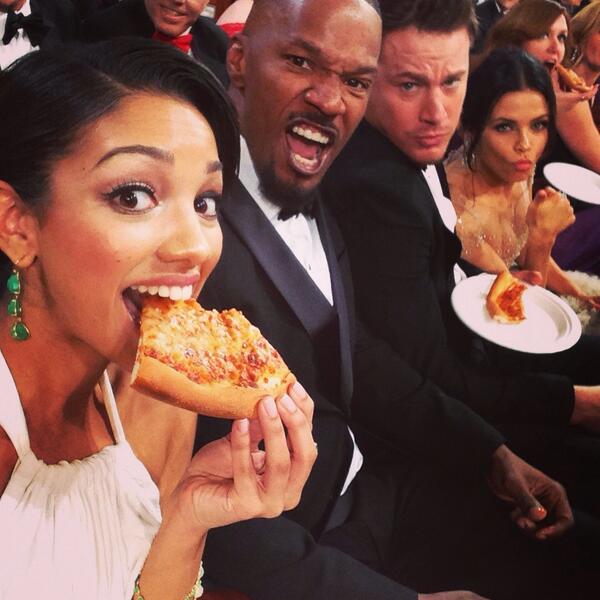 Ellen orders pizza for the hungry celebrities.
Having an awards show during dinner time is bound to make some celebrities hungry. Noticing this, Ellen jokingly asks a row of celebrities if she can order pizza. While this would seem like a sick joke to all the hungry celebrities, Ellen actually made it happen and brought out a few boxes of pizza. Some celebrities, such as Leonardo DiCaprio, awkwardly refused a slice, but others gladly accepted a free dinner. To make the joke go even further, later on in the show, Ellen walked around with a hat, asking celebrities for money to pay for the pizza.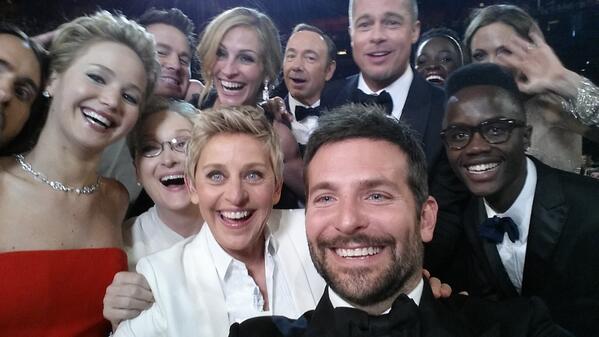 Ellen crashes Twitter with her celebrity group photo.
Ellen made history with this one. Casually taking a large group photo with stars including Jennifer Lawrence, Bradley Cooper, and Brad Pitt, Ellen created a retweeting frenzy on Twitter. The photo currently has over 2 million retweets, which is a record breaking number for Twitter. To make things even more awesome, Twitter crashed from all of the action.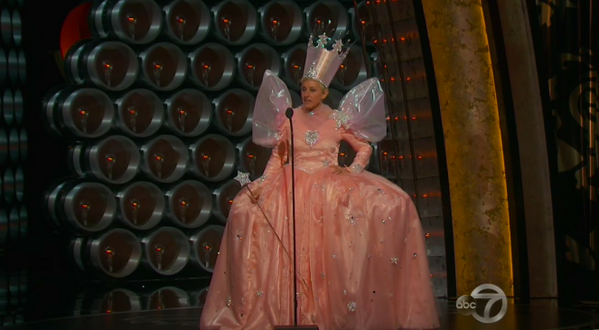 Ellen dresses up in a "Wizard of Oz" costume.
After a beautiful "Wizard of Oz" tribute performed by P!nk, Ellen came back on the stage dressed as Glinda the good witch. "Not cool guys, they were gonna call me!" she said while wearing a pink, sparkly costume.
Matthew McConaughey embraces the joke that impersonators love.
The "Dallas Buyers Club" actor gave a deep and memorable speech for winning an Oscar for Best Actor. However, one of his last phrases presented a perfect acknowledgement of the joke that we all love to say about Matthew McConaughey, whether we are impersonating him or not. "To that," he said, "I say alright alright alright."
Read more of Neon Tommy's Oscar 2014 coverage here.
Reach Executive Producer Caroline Langella here. Follow her on Twitter.