Columnists
NTFL: 2014 Offseason Part I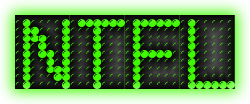 Neon Tommy interrupts your coverage of Pro Day and Spring Practices to bring you the offseason version of NTFL.
Andrew McKagan and Law Murray weren't shy about diving into the first week of NFL free agency as they discussed what they liked and didn't like in terms of player movement and cash flow.
Find out what they thought of the AFC arms race, which teams made good (or bad) moves that aren't dominating headlines and what they're keeping an eye on going forward.
Reach Andrew McKagan (@andrewmckagan) and Law Murray (@1maddskillz) on Twitter.