Nation and World
Mississippi To Execute First Female Prisoner Since 1944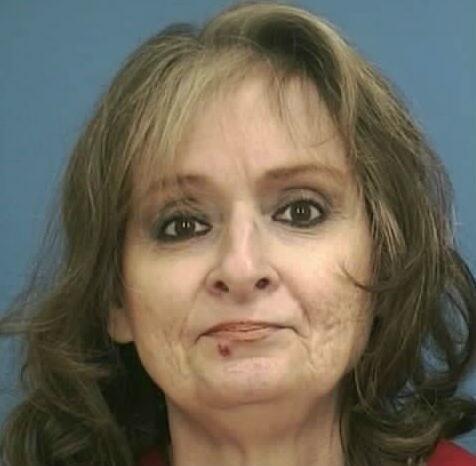 A woman in Mississippi might be executed by lethal injection for a crime her son has admitted to. If executed, 57-year old
Michelle Byrom
will be the first woman to be put to death in 70 years.
In 1999, Byron was arrested for the plotted killing of her husband, Edward Byrom Sr. According to CNN, her son has admitted to the killing four times since then; in three letters smuggled to his mother, and once to a court-appointed psychologist. However, a jury has never heard Edward Byrom Jr.'s confession. CNN states that this is because Byrom Jr.'s defense attorneys never entered the confession letters into evidence. Instead, Byrom Jr. ended up taking a plea deal and was able to reduce his sentence by testifying against his mother.
In one of his confession letters, Byrom Jr. lays out how he killed his father after being called "a mistake," "a bastard," and "no good." After Byrom Sr. hit Byrom Jr. for what will be the last time, Byrom Jr. allegedly grabbed a 9mm handgun and opened fire.
However, his mother is on death row while Byrom Jr. remains a free man. Michelle Byrom was being treated in the hospital at the time of the shooting, but allegedly was the conspiring mastermind behind the murder. Byrom Jr.'s friend, Joey Gillis, was allegedly hired by Michelle Byrom to kill her husband.
According to CNN, at Michelle Byrom's trial, prosecutors suggested that Byrom planned to kill her husband to receive her husband's life insurance of $150,000.
On the night before the trial, Byrom Jr. said he would testify against his mother. Byrom's attorneys withheld her son's letters in order to present them mid-trial and use them as evidence against Byrom Jr., but their plan failed as prosecutors said that evidence couldn't be presented mid-trial. Therefore, Byrom Jr. denied everything on the stand, and the jury found Michelle Byrom guilty.
On November 18, 2000, the judge sentenced Byrom to death. Byrom Jr.'s plea deal got him a 30-year sentence, but he was released in August on earned-release supervision. Gillis has never testified in court.
According to court documents, Michelle Byrom had suffered sexual and physical abuse from her stepfather before she moved in with Edward Byrom Sr. Then, her husband abused her and forced her to have videotaped sex with other men. When Byrom Jr. was born, his father started abusing him.
The Supreme Court ultimately makes death penalty decisions and has yet to confirm the lethal injection request.
Reach Executive Producer Beatrice Verhoeven here. Follow her on Twitter.