Science
Mineral Reveals Reservoir Of Water Underneath Earth's Surface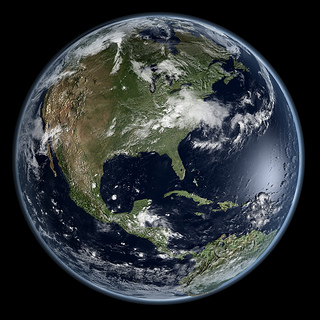 Scientists have found a mineral that indicates that there is a large reservoir of water, 248 to 372 miles below the Earth's surface.
According to Yahoo! News, the size of it may be bigger than all the planet's oceans combined.
The mineral that was found is called ringwoodite, and is a water-loving gem that may have been blasted to the surface by a volcanic eruption. Researchers have actually been searching for evidence of this mineral for a long time, as it would solve the mystery of whether the Earth's transition zone is dry or wet. Without the gem, scientists had no way of confirming what lies beneath. This is the first time that scientists have actually seen ringwoodite from the Earth's core.
However, The Guardian states that the water is not a sea of water like it is described in Jules Verne's science fiction novel "Journey to the Center of the Earth," but instead is trapped between minerals in Earth's transition zone.
According to The Guardian, tests on the mineral showed that it contains 1.5 percent of water. While this doesn't sound like much, multiplying this by the Earth's mass reveals more than one billion billion tonnes of water.
Because of this mineral, researchers will now be able to determine what causes some of our planet's natural disasters, such as "uplifts" of the surface.
Reach Executive Producer Beatrice Verhoeven here. Follow her on Twitter.