Los Angeles
LAPD Shooting Policy Changed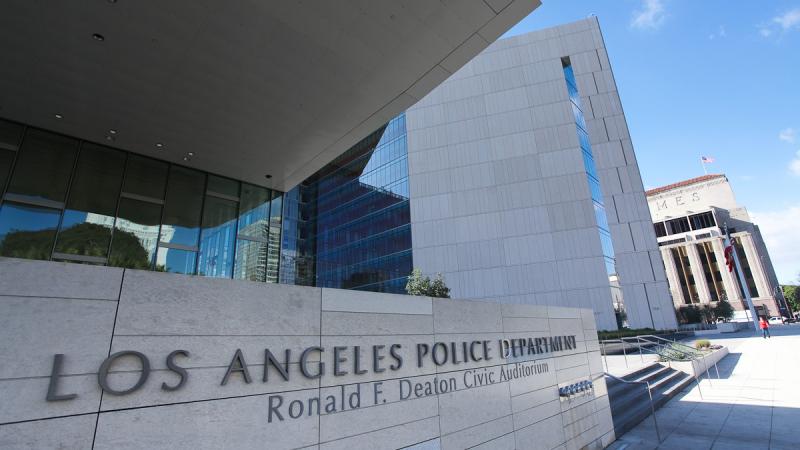 The Los Angeles Police Commission
voted to revise
the way the LAPD investigates the moments leading up to fatal shootings. Many believe the vote holds special significance for situations in which officers are dealing with people who are mentally ill.
The seemingly minor revision connects officers' actions leading up to gunfire to the shooting itself, meaning they can be held accountable if those actions create a situation in which deadly force was necessary. Previously, all actions officers took prior to uses of deadly force were isolated as separate events, which sometimes led to officers being cleared of any wrongdoing.
The changes could have significant implications for officers involved in cases like the fatal shooting of Kelly Thomas. Thomas, a 37-year-old homeless man who suffered from schizophrenia, was shot and killed by two Fullerton police officers in 2011. His killing sparked widespread controversy, particularly when the two cops accused of killing him were found not guilty.
SEE ALSO: Fullerton Police Officers Not Guilty In Kelly Thomas Death
Other recent uses of deadly force include the shooting of Brian Newt Beaird, who was killed on live television during a police chase last year. Beaird also apparently suffered from schizophrenia. An unnamed homeless man was also shot dead by Los Angeles County Sheriff deputies last year, when the man moved toward the deputies wielding a stick.
Penny Mehra, the executive director at the Los Angeles nonprofit Alcott Center for Mental Health Services, applauds the decision by the LAPC to change the review process in deadly force cases.
"It's a step in the right direction," Mehra says. She stresses that more training for police officers—including non-confrontational methods to de-escalate testy situations—is key to a better success rate in dealing with mentally ill people who may be a danger to themselves or to others.
"If you know or suspect that a person is mentally ill, there are procedures that police can take to cool down the situation instead of accelerating it," Mehra says. "If you're yelling at someone, it sets off everybody's adrenaline."
Linda Boyd, a registered nurse and program manager at the Los Angeles County of Department of Mental Health, previously worked with the LAPD in 1993 to revise how law enforcement officials handle 911 calls involving mentally ill people.
The initiative led to the SMART program—short for Systemwide Mental Assessment Response Team—which is part of the LAPD's Mental Evaluation Unit (MEU) to reduce potential for violence when police are called to the scene. The LAPD has 18 teams like SMART in cities like Burbank, Long Beach, Santa Monica and Pasadena.
"If someone draws a weapon once the escalation to violence has started, an officer will do what they feel is necessary to stop that," Boyd says. "The issue becomes what could be done before then so it doesn't get to that point? That's what we're trying to look at now."
Boyd also trains officers in across Los Angeles to talk about mental health and suicide prevention. According to Boyd, a common frustration of families and mental health professionals is that mentally ill people have the right to refuse professional treatment.
"Sometimes when they're at their sickest and least able to make decisions, the law says they can still make those decisions," Boyd says. "And as long as people can refuse treatment, there's a disconnect, because we can't help them."
Both Boyd and Mehra say one of the most important ways for police officers to deal with mentally ill people who are unstable is proper training. Now, they'll be held ever so slightly more accountable for any missteps they might take in handling those cases.
Reach Executive Producer Cassie Paton here. Follow her on Twitter here.