Science+Tech
Facebook Spends $2 Billion On Oculus Rift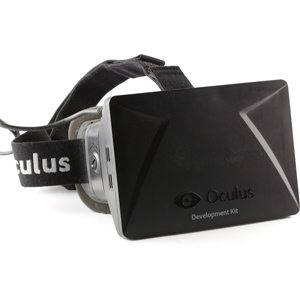 As of Tuesday, March 25, 2014, Facebook has made a new purchase for their growing empire, the Oculus Rift for something around a cool $2 billion. It would seem that they're pretty intent on buying everything up and coming so long as they can spend a few billion dollars on it.
The Oculus Rift started as a simple Kickstarter project with the intention of one day making virtual reality a real possibility. Its primary focus was for a new way to play video games, and with the support of the crowd, the humble goal of $250,000 was met and surpassed until it finished with $2.4 million in crowdsourcing.
From there, news of the Oculus Rift took off and the project gained more and more popularity. Even USC joined in on the new technology with Project Holodeck, a series of game projects by the students from the Interactive Media Division.
Read More: Gears And Gadgets: Project Holodeck
In 2013, Oculus had raised $91 million in venture capital. In 2014, the Oculus has gained $400 million in cash and 23.1 million shares of Facebook stock.
According to Forbes, "Facebook stock is up over 150% in the last year and both the WhatsApp and Oculus deals took advantage of that with large stock-cash splits."
Facebook is planning on using the Oculus Rift, not to make money on selling their consoles, but to pave the road for the future. In a quote from Mark Zuckerberg, "this is just the start. After games, we're going to make Oculus a platform for many other experiences. Imagine enjoying a court side seat at a game, studying in a classroom of students and teachers all over the world or consulting with a doctor face-to-face -- just by putting on goggles in your home."
What this could mean for the future of technology is still up in the air, but it's hard to say that there won't be changes, at least in the Oculus' future.
Reach Tech Editor Eric Parra here.