Los Angeles and Region
Ex-NFL Player Darren Sharper Remains In Jail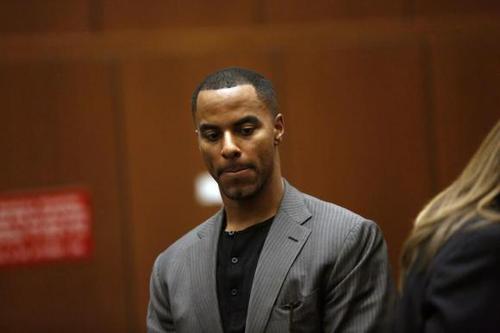 A Los Angeles judge ruled on Friday that former NFL player Darren Sharper, who is accused of multiple accounts of rape, should not be kept in jail without being able to post bail.
The former NFL safety was arrested in L.A. last month for allegedly drugging and raping two women. He was charged with two counts of rape by use of drugs, four counts of furnishing a controlled substance and one count of possession of a controlled substance, which are all felonies, according to CNN. He has also been accused of raping nine women and drugging 11 in five other states.
He was originally released from jail on a $1 million bail, granted that he stay in L.A. However, around the same time, Sharper was accused of several more rape cases from places like New Orleans and Las Vegas, and so, L.A. police arrested him on an arrest warrant from New Orleans police.
Sharper's attorneys believe that he is being held unconstitutionally by L.A. prosecutors, and thus went to court today to attempt to get Sharper released.
In addition to the Los Angeles Superior Court Judge Renee Korn stating that Sharper should not be held in jail without bail until there is an official warrant from Louisiana police, the prosecutors have been granted until Thursday, March 13, to present an indictment or any information regarding accusations of Sharper.
Sharper was a 5-time Pro Bowl player, 6-time All-Pro player and has played in two Super Bowls in his professional career. Sharper retired in 2010.
Reach Staff Reporter Katie Chen here. Follow her on Twitter here.