International
China Wants Malaysian Satellite Data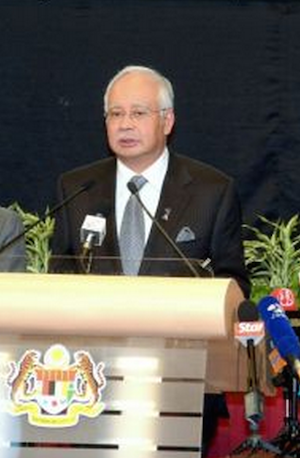 China is demanding that Malaysia hand over satellite data it used to conclude that Malaysia Airlines Flight 370 crashed into the southern Indian Ocean.
Hope of finding survivors was extinguished on Monday, when Malaysia Prime Minister Najib Razak said the jetliner's journey "ended" somewhere in the Indian Ocean and Malaysia Airlines told family members all lives were "lost."
SEE ALSO: Malaysia Airlines Flight 370 Lost In Southern Indian Ocean
The search of the wreckage and the plane's "black box" has been suspended due to bad weather. According to CBS, the global search could resume Wednesday. However, recovery of the plane could take years because of how vast and remote the search area is.
SEE ALSO: Malaysia Airlines Flight 370: China demands satellite data used to conclude Boeing 777 crashed into ocean from CBS
Since Monday night, that has been an outpouring of anger and grief from passengers' families. Some expressed outraged at both state officials andfor delays in releasing vital information.
According to CNN, more than 300 relatives and friends of the passengers marched to Malaysian Embassy in Beijing Tuesday to hold the government accountable for the death of their loved ones.
Malaysia Airlines MH370 Found No Survivors
Contact Executive Producer Scarlett Zhiqi Chen here.