National
Child Recieves Suspension Over Finger Gun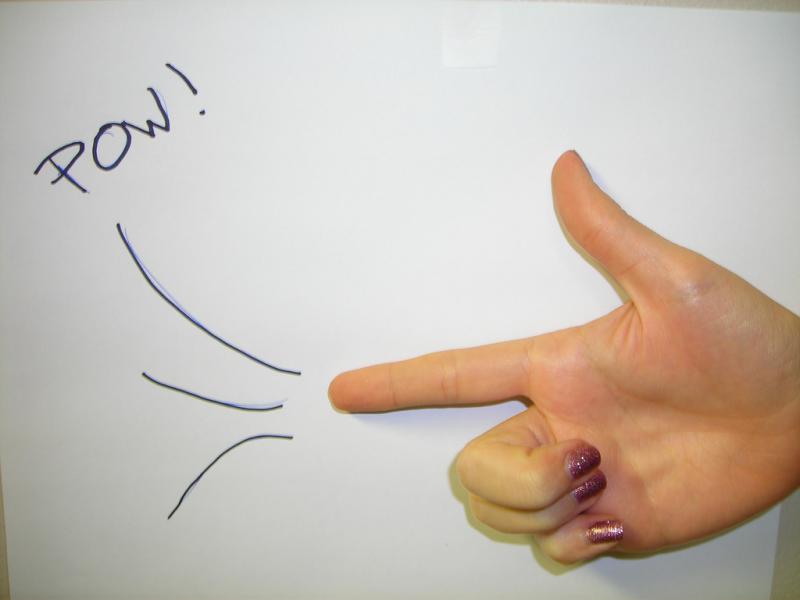 Bang bang. You're suspended.
If that's confusing to you, you can probably relate to 10-year-old Nathan Entingh, who received a three day suspension for "making his fingers look like a gun, having the thumb up and the pointed finger sticking out."
According to his father, Paul Entingh, the young boy was goofing off with his friends in fifth-grade science class when the teacher pulled him out of the classroom and invoked Ohio's zero-tolerance policy.
"He was pointing it at a friend's head and he said 'boom.' The kid didn't see it. No other kids saw it. But the teacher saw it. It wasn't threatening. It wasn't hostile, it was a 10-year-old kid playing."
The teacher told his father in in a meeting with the principal that if it happened again, the suspension would be longer. The reasoning behind the discipline was a "level 2 look alike firearm."
From CNN,
"Ohio's "zero-tolerance" rules in public schools came under attack in January when state Sen. Charleta Tavares introduced bill SB 167 to reverse or reform the original 1998 law introduced as part of SB 55. The 1998 bill mandated schools "adopt a policy of zero tolerance for violent, disruptive, or inappropriate behavior, including excessive truancy."
When asked what Nathan has learned about the incident, his father said, "He's learned never to make his fingers like a gun a school again. I don't know if you consider that a life lesson."
Reach Executive Producer Eric Parra here.