Entertainment News
Celebrities Breaking Tradition: Does The Baby Carriage Come Before Marriage?
Everyone loves baby news especially when it has to do with your favorite celebrity. However, a recent trend has been celebrities announcing an engagement shortly before confirming a pregnancy. Now our question about all of this is: did they get engaged because a baby is on the way? Has this become the "modern" trend in Hollywood?
READ MORE: CELEBRITY PREGNANCIES HOT IN HOLLYWOOD
Mila Kunis
"That '70s Show" actress Mila Kunis made recent news that she was getting engaged to her then co-star, Ashton Kutcher. When the news surfaced in the media, it was pretty much expected. What caught us by surprise was the fact that shortly after, pregnancy news came about. It occurred in about a month's span.
Christina Aguilera
"The Voice" judge and one of America's powerhouse vocalists, Christina Aguilera, made engagement headlines back in early February with her fiancé, Matthew Rutler. She took to Twitter to make the announcement and post a picture with the caption: "He asked and I said…" The image was of the couple holding hands with a beautiful scenery in the background and the most important part of a proposal- the ring shown in plain sight. Then about two weeks later, pregnancy news surfaced that the star was expecting. Recently, Aguilera confirmed the sex of her baby, which is in fact a girl.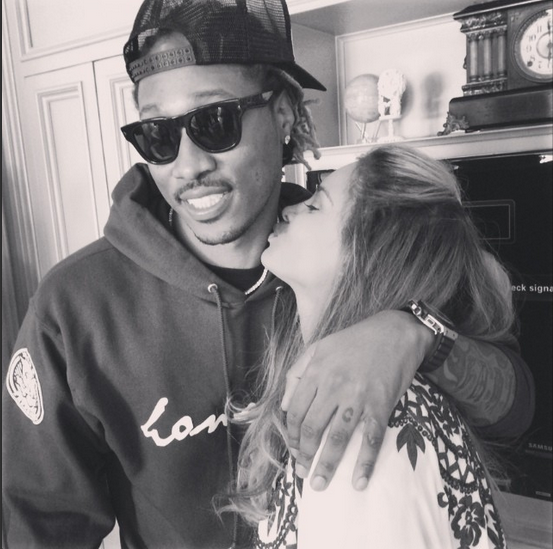 Ciara
The "Body Party" singer, Ciara, became engaged to rapper Future in November. Two months later in January, she announced her pregnancy. When we saw the singer at The Grammys with a more than evident baby bump, it took us by utter surprise. The size of her baby bump from her appearance on "The View" to The Grammys wasn't that far apart from each other and it grew tremendously. Her belly seemed bigger than any expecting two-month pregnant woman. Was Ciara already pregnant when she got engaged?
Stacy Keibler
Everyone was certain that finally Hollywood's most eligible bachelor, George Clooney, would settle down with former wrestler, Stacy Keibler. When news of their breakup surfaced during the summer of last year, mixed feelings broke out. In 2014, Stacy secretly got married to tech entrepreneur, Jared Pobre, in a private beach ceremony. Pregnancy news was then announced and confirmed all in less than 3 weeks.