National
Car Crash At SXSW Kills 2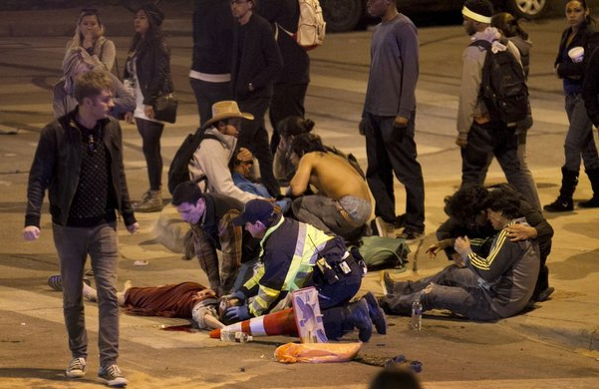 A driver killed two people and injured 23 others at the South By Southwest festival early Thursday morning. The driver had been pulled over by the police for a traffic stop, but fled and drove onto a street closed for the festival.
The car struck pedestrians, a moped and a taxi. After the collision, the driver attempted to run from the scene, but was apprehended by the police. The police suspect the man was intoxicated and say he will be charged with capital murder.
Reach executive producer Reid Nakamura here.