Los Angeles
BMX Bikers Use Homeless People As Props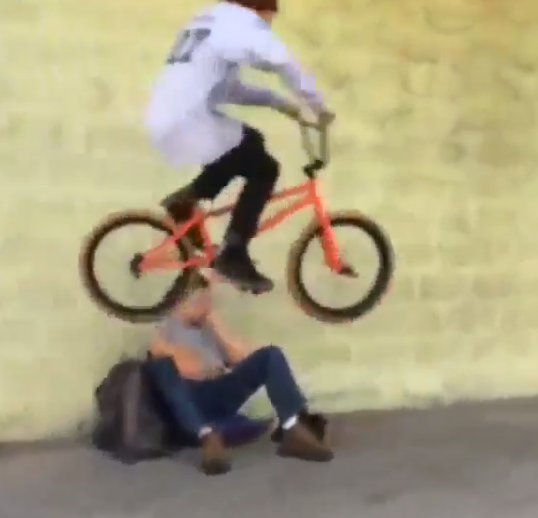 A video of BMX bikers doing jumps and tricks over homeless people in
Skid Row
has gone viral, and many people are outraged at the lack of sincerity of these bikers and the bike shop that uploaded the video.
The video, showing bikers flying over sleeping homeless people, was posted on the Facebook and Instagram accounts of OSS Bike Shop (OSS is an acronym for "On Some Shit").
According to NBC Los Angeles, Adam Grandmaison, the owner of OSS Bike Shop, sees no harm in the video: "Being that nobody got hurt or anything, I didn't think it was too offensive."
OSS posted a statement on their Facebook page, stating "for the record, nobody who works at or owns OSS had anything to do with that video. I saw it after the fact and re-posted it on our Facebook without giving it much thought."
The video, however, portrays Brandon Begin, who is sponsored by OSS. The other bikers in the video are his friends Jeff Cadger and David Grant.
Click here for the video.
Reach Executive Producer Beatrice Verhoeven here. Follow her on Twitter.