National
Bill Blocked To Remove Commanders From Sexual Assault Cases
The Senate blocked a bill to not allow senior military commanders to rule on sexual assault cases in their ranks.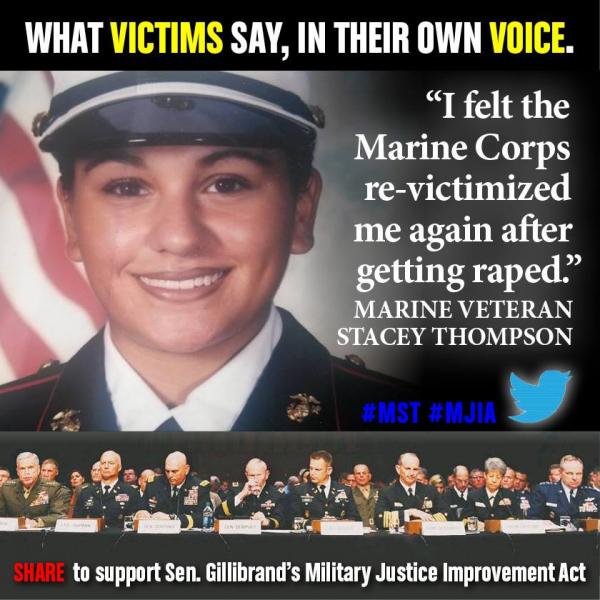 The vote on Thursday fell short of the 60 needed to more the legislation forward: it was a 55-45 vote. The bill, also known as the Military Justice Improvement Act, was introduced by Sen. Kirsten Gillibrand, D- NY. The bill would take senior commander's authority to prosecute sexual assault cases and other cases that can lead to one year in jail, and give the authority to the Judge Advocate General's Office, says USA Today.
Gillibrands bill was "the one opportunity to bring about the changes that survivors of rape and the survivors of sexual assault are asking for," according to Stars and Stripes.
"It's not whether anyone in this chamber [Senate] trusts the chain of command. The people who do not trust the chain of command are the victims," said Gillibrands.
Victims of sexual assault are not reporting it because of intimidation and negative results they might face from their superiors, says Stars and Stripes.
There were about 5,400 incidents of sexual assault or "unwanted sexual contact" reported in the U.S. Military in 2013. That is a 60 percent rise fro 2012, said the Pentagon.
The bill faces opposition from other Democrats, like Sen. Claire McCaskill and the Armed Services Committee Chairman and President, says NPR.
Even thought the bill has been pushed back into the Senate calendar, Gillibrand will pursue the issue in the 2015, says the AP Press.
Reach Executive Producer Kristy Plaza here. Follow her on Twitter here.