Health
7 Must-Follow Health and Fitness Instagram Accounts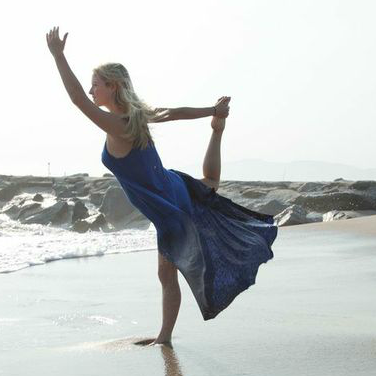 If you find yourself constantly scrolling through your
Instagram
feed, why not follow some health and fitness accounts for a quick dose of wellness?
But there are so many amazing accounts to follow, that it might get a little overwhelming and impossible to choose from.
Here at Neon Tommy we've taken the work out of finding some of the best in the Instagram health world. So here is a list of seven Instagram accounts worth following:
My Nguyen is constantly trying to get her twin girls to eat fruits and vegetables. When her kids were born, her career was put on hold and she spent a lot of time creating healthy, fun recipes and posting them on her Instagram account. She then created her blog, "My Healthy Dish." There she posts anything from healthy appetizers to low-calorie and guilt-free dessertst that'll surely satisfy any picky eater.
Plus she often posts motivational "before and after" pictures on her Instagram of people that have reached their weight and fitness goals.
Jordan Younger, the girl behind "The Blonde Vegan," is a girl that struggled with stomach problems for years before she went vegan. Her blog and Instagram account are all about gluten-free, vegan recipes that are mouth-watering for everyone - not just vegans! Her almond butter smoothies and cookie dough brownies are to die for. Younger is also the creator of "The Blonde Vegan Cleanse," which you can sign up for on her blog. Not to mention, her creations are also pretty to look at. Younger's posts aren't meant to force you to go vegan; instead, they encourage you to think twice about what you are putting into your body. For her, it's all about loving who you are. She's also a die-hard yogi!
SEE ALSO: A Vegan's Perspective On How To Be Healthy
Another healthy eating Instagram account, this one differentiates itself from the others because a) it hasn't gone viral yet and b) it's all about the nutrients you put into your body. The girl behind it, Alicia Galantic, doesn't believe in diets, but believes in a deeper connection with the food she makes in order to get her body energized and revitalized. She takes your favorite food recipes, like tacos or pasta Alfredo, and puts a deliciously healthy spin on it. Also, her "gratitude" section on her blog is worth checking out!
If you need some extra motivation getting up and going on a run, this Instagram is definitely worth a follow. Michele Gonzales is a marathon runner and has completed the Iron Man Triathlon, so we can bet our Nike Frees that she knows what she is talking about. She posts her best running times, motivational quotes and pictures of awesome running gear to get you up and running yourself. Check out her account!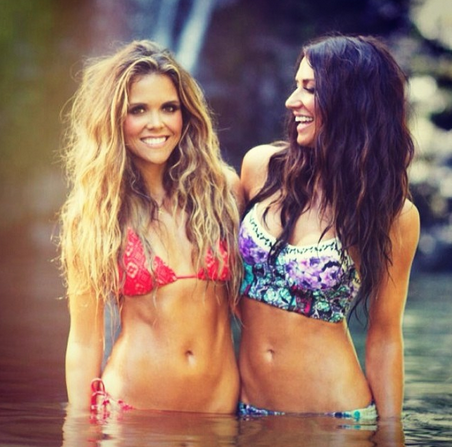 5)
@karenakatrina
Karena and Katrina are the stars of the BRAVO series Toned Up, and their 281,000 follower-heavy Instagram account features pictures of roomie workouts, healthy meals and their amazing bodies. With summer just around the corner, their bikini pictures and Hawaiian vacation photos will have you wanting to get up and work out!
6) @fitgirlfuel
The best thing about this Instagram account is that you get the best of both worlds: Marie works out like crazy, but eats whatever she wants. Ever crave tortilla chips or waffles but actually scared to eat them? Well follow this Instagram and feel good about eating what you want! Marie posts pictures of her workout regime but also posts pictures of yummy food for all you foodies out there!
Following this account is bound to get you motivated. Natalie posts new workout moves pretty much every day, with videos and tutorials that will have you exercising the right way to avoid injury. Before and after pictures will show you that her workout means business. And if you ever get sick of looking at her perfectly-toned body every day, there are also a few awesome food pictures that will leave your mouth watering.
Follow these Instagram accounts and get motivated for the spring and summer season! Bikini bodies and self-love, here we come!
Reach Staff Reporter Beatrice Verhoeven here. Follow her on Twitter.