MLB
2014 American League East Preview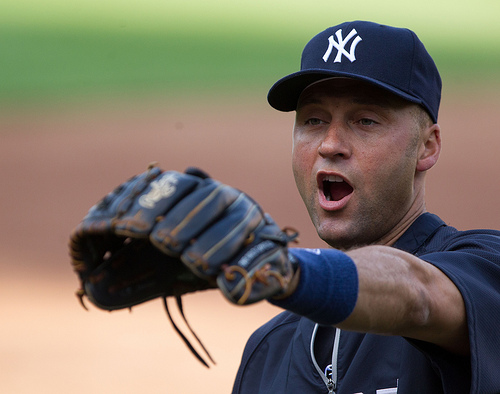 The American League East has consistently been baseball's most competitive division from top to bottom over the past few years. There are several big storylines as well within the division, including Derek Jeter's last season in the Bronx and the Red Sox defending their World Series championship. Let's take a look at how these teams will stack up in the 2014 MLB season.
1. Tampa Bay Rays 94-68 (2013 Record: 92-71)
Key Additions: RP Grant Balfour, RP Heath Bell, C Ryan Hanigan
Key Losses: INF Kelly Johnson, RP Fernando Rodney, OF Sam Fuld
After winning essentially two consecutive play-in games against the Texas Rangers and Cleveland Indians just to make the ALDS, the Tampa Bay Rays ended up losing to the eventual World Series champion Boston Red Sox in four games. This is a team, however, that is extremely deep and has just enough star power to win a loaded American League East this season.
Pitching is the biggest strength on this team, led by David Price. The ace struggled at the beginning of the season, but after coming off of the DL, he returned to his dominant form. Price had a 2.53 ERA in the 131 2/3 innings after coming back from a left triceps strain. The rest of the rotation features a multitude of young arms, including Alex Cobb and Matt Moore, each of whom made major strides last season. Chris Archer and Jake Odorizzi round up the start of the year rotation, with Jeremy Hellickson expected back in late May due to injury.
The Rays offense has always been seen as the unit that has struggled to produce compared to the pitching. Evan Longoria and Wil Myers in the middle of the lineup are a formidable duo that can change that perception. Myers, along with Odorizzi, were acquired in the James Shields trade last year, and the powerful outfielder is primed to breakout this season. Ben Zobrist, Matt Joyce, James Loney and Desmond Jennings are enough of a supporting cast in the lineup to help give the Rays one of their better offensive attacks in recent memory.
Their defense is amongst the tops in baseball, and made a huge bullpen upgrade by signing Grant Balfour to be their closer and letting Fernando Rodney go. Joe Maddon is one of the best managers in the game, and will lead this talented roster back to the playoffs.
2. New York Yankees 91-71 (2013 Record: 85-77)
Key Additions: SP Masahiro Tanaka, C Brian McCann, OF Carlos Beltran, OF Jacoby Ellsbury
Key Losses: 2B Robinson Cano, RP Mariano Rivera, SP Phil Hughes, SP Andy Pettitte
The New York Yankees can't possibly miss the postseason in Derek Jeter's final season right? Well they did last year when fellow Yankee legend Mariano Rivera announced his pending retirement before the season. Unlike this past season though when the Yankees had to rely on many washed-up players for key at-bats and appearances, they opened up their wallets this offseason to make one final playoff run with Jeter.
Their infield is not nearly as strong as in years past, with Derek Jeter approaching 40, Mark Teixeira struggling to be healthy and new acquisitions Kelly Johnson and Brian Roberts being huge question marks. Brett Gardner and Jacoby Ellsbury in the outfield are a great combination in terms of fielding and speed. Carlos Beltran isn't what he once was in the field, but he still has quite an arm. Beltran still can swing the stick very well too. The Brian McCann acquisition could be one of the biggest upgrades in the MLB, considering with what the Yankees had to deal with at catcher last season.
The Masahiro Tanaka signing is really what excited the Yankee fanbase though. They just have to hope that his stellar statistics in Japan will translate to Yankee Stadium. CC Sabathia had an off year in 2013, but Sabathia seems to have made the necessary adjustments to make up for his decreasing velocity. Hirkoi Kuroda and Ivan Nova are very strong arms in the middle of the rotation, with Michael Pineda as the wild card after missing the entire season due to injury last year. While it will be weird not to see a #42 jersey or hear "Enter Sandman," David Robertson will be just fine taking over as closer for Rivera. The rest of the bullpen will pose a bigger problem though, as the Yanks simply don't have enough quality relievers.
It's amazing what money can buy, and in New York's case, it seems like it will buy them a postseason appearance in what should be an absolutely fascinating year in the Bronx.
3. Boston Red Sox 89-73 (2013 Record: 97-65)
Key Additions: OF Grady Sizemore, C A.J. Pierzynski, RP Edward Mujica
Key Losses: OF Jacoby Ellsbury, SS Stephen Drew, C Jarrod Saltalamacchia, SP Ryan Dempster
The defending World Series champions lost a few key players in the offseason, but they figure to be back in the mix at the top of the AL East. While the Boston Red Sox offense is centered around Dustin Pedroia and David Ortiz, the key to their success will be the influx of young talent. Shortstop Xander Bogaerts and third baseman Will Middlebrooks are both promising, and the Red Sox hope that these two will make up half of their starting infield over the rest of the decade. Jackie Bradley Jr. will not be the Opening Day starter in center field, but if oft-injured Grady Sizemore goes down, he'll be the one taking over. Mike Napoli, Shane Victorino and Daniel Nava also return to a very potent Boston lineup.
The key to their surprising run last season though was the pitching. Jon Lester, John Lackey, Clay Buchholz and Jake Peavy won't provide a Cy Young year anymore, but they are all solid veterans and provide the Red Sox with good starting pitching depth. Koji Uehara was certainly the best shutdown reliever in baseball, and was arguably the most unhittable pitcher overall as well. While Uehara takes the ninth inning, the Sox also have Junichi Tazawa, Craig Breslow and newly acquired Edward Mujica to ensure that their leads stay safe in the middle innings.
The loss of Jacoby Ellsbury hurts a lot because the Red Sox lose their best baserunner and fielder, as well as their dynamite leadoff hitter. It's tough to say that one star could be the difference between a World Series championship versus not making the playoffs though. In fact, the 2012 St. Louis Cardinals made the postseason after winning the Fall Classic and losing Albert Pujols that offseason. It's always tough to sustain success in baseball's toughest division, but expect Boston to make a Wild Card push.
4. Baltimore Orioles 83-79 (2013 Record 85-77)
Key Additions: Nelson Cruz, Jemile Weeks, Ubaldo Jimenez
Key Subtractions: Jim Johnson, Michael Morse, Scott Feldman, Jason Hammel, Nate McLouth
After their surprising run in 2012, the Baltimore Orioles regressed in 2013. Does Buck Showalter have any more magic in him to lead the O's to a playoff push this season?
Yet, their lineup has incredible amounts of power, led by last year's home-run leader Chris Davis. Davis, five-tool stud Adam Jones and slugger Nelson Cruz in a loaded middle of the lineup. Manny Machado had a brilliant rookie campaign, but his surgically repaired right knee could cost him the start to this season. Another hyped youngster, Matt Wieters, hopes to rebound from a very disappointing 2012 year and has potential to be one of the best-hitting catchers in baseball. Add in veterans Nick Markakis and J.J. Hardy, and this is a lineup that will give pitchers fits. Delmon Young also provides an intriguing option off of the bench.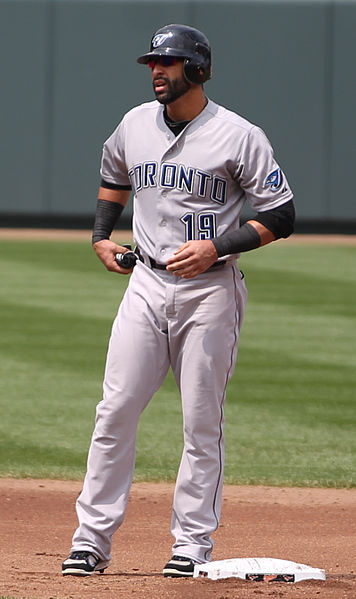 Their pitching, unless they make a major move, will cost them a playoff spot again. There isn't an ounce of excitement at the top of the rotation with Chris Tillman and Ubaldo Jimenez leading the way. Wei-Yin Chen and Bud Norris are solid in the middle of the rotation, and Miguel Gonzalez has upside, but is very inconsistent. The Orioles will need to acquire a starter at the trade deadline, or call up super-prospect Kevin Gausman to help shore up their rotation.
With their closer Jim Johnson now on the Oakland Athletics, Tommy Hunter is their new closer. Hunter was great as a relief pitcher last season, but he doesn't have any closer experience. The Orioles really don't have a lot of great arms along their staff, and that will pose problems due to the incredible lineups throughout the division.
5. Toronto Blue Jays 78-84 (2013 Record: 74-88)
Key Additions: Dioner Navarro
Key Losses: J.P. Arencibia, Rajai Davis
After a big spending spree last year, the Toronto Blue Jays were the favorite to win the World Series. After a last place finish and a lackluster offseason, the hype around this team is significantly less. They have talent, but can they avoid the injury bug and can their pitching improve after struggling mightily last year?
The first three hitters in their lineup is the best in the division, as Jose Reyes, Jose Bautista and Edwin Encarnacion will provide a plethora of production at the top. The big question though is if the trio can stay healthy. Bautista and Encarnacion are quite possibly the biggest power combination in the game. The middle of the lineup was average last season, but they have the potential to be better. Colby Rasmus and Brett Lawrie have a lot of room to improve, and Melky Cabrera and Adam Lind have each had monster offensive seasons before in their careers.
The pitching of the Blue Jays though is the aforementioned problem with this team. R.A. Dickey was a bust last season, and you have to wonder if he can reclaim the pitching magic that he had in the NL East with the New York Mets. Brandon Morrow has the most potential out of anyone in their rotation, but he's only been able to put it together for parts of seasons. The bullpen is an even bigger question mark, and the Jays will be in danger if their starting rotation doesn't give them enough innings from start to start. Overall, this is a very unbalanced team that will have trouble staking a claim the top of the division.

Reach Senior Sports Editor Max Meyer by email.