MLB
2014 American League Central Preview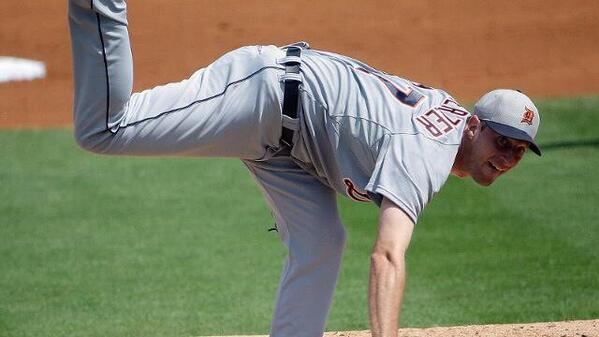 After spending the mid-2000s toiling near the bottom, Detroit and Kansas City are the frontrunners in the AL Central. The Tigers have blue-chip boppers combined with arguably the best pitching staff in baseball, while Kansas City patched their weaknesses this offseason. Cleveland will always be in contention, especially with Terry Francona tinkering day after day. Minnesota and Chicago are in rebuilding mode, although it's a status they hope does not become perpetual.
1. Detroit Tigers 95-67 (93-69 in 2013)
Notable Additions: 2B Ian Kinsler, RP Joba Chamberlain, OF Rajai Davis, RP Joe Nathan, RP Ian Krol, UTL Steve Lombardozzi
Notable Losses: 1B Prince Fielder, SP Doug Fister, SS Jhonny Peralta, 2B Omar Infante
At first glance, the Tigers lost a significant amount of talent, essentially trading out their entire infield except blue-chipper Miguel Cabrera, who they signed to a $292 million contract. Kinsler for Fielder was a trade in of power for on-base ability and speed in the leadoff spot, and Kinsler looks to have a slower downward trajectory than Fielder, who might become another power hitter who sees a significant downturn, as he turns 30 in May. Joe Nathan comes in as closer after revitalizing his career in Texas last season, while Joba Chamberlain and Ian Krol (acquired in the Doug Fister trade) will also be part of the relief corps.
If the Tigers have any concerns about the bullpen though, the starting rotation usually quell new manager Brad Ausmus's fears. The front four of Justin Verlander, Max Scherzer, Anibal Sanchez and Rick Porcello is arguably the best in baseball. The front two are two of the last three AL Cy Young winners, Sanchez had the lowest ERA on the staff last year, and Porcello has averaged over 12 wins since joining the rotation in 2009 at age 20. As for fifth starter Drew Smyly? He went 6-0 with a 2.37 ERA in relief last year. In the offensively-challenged AL Central, who the Tigers went 24-14 against in 2013, it will be more feast than famine for the rotation in 2014.
On offense, Torii Hunter, Victor Martinez and Kinsler will be the foundation to hold up Cabrera, who has won the last two AL MVPs. Jose Iglesias is out to begin the season, but hit .330 for Boston before being traded to Detroit, and management felt comfortable enough with him to let Omar Infante leave for in-division rival Kansas City. The Tigers are replacing longtime manager/sage Jim Leyland, but the cupboard is anything but bare and is more than enough for another AL Central crown.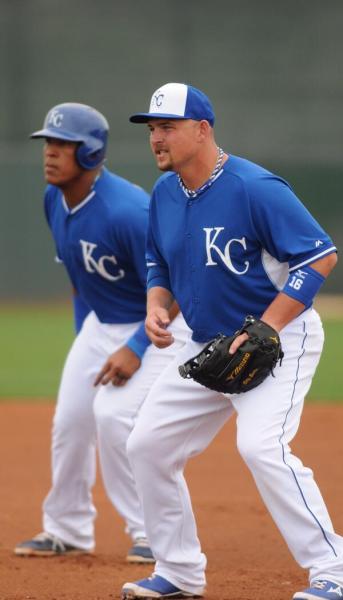 2. Kansas City Royals 87-75
(86-66 in 2013)
Notable Additions: 2B Omar Infante, SP Jason Vargas, OF Nori Aoki
Notable Losses: SP Ervin Santana, RP Will Smith
The Royals return most of a roster than won 86 games, the most wins in a single season for the franchise since 1989. Ervin Santana was an innings-eater that left for a lucrative one-year deal in Atlanta, but is being replaced by an equally apt innings-eater in Jason Vargas. Omar Infante comes over from Detroit, and will team with Aoki at the top of the lineup to provide a one-two on-base punch that will set up nicely for the meat of the order.
That order consists of a group of homegrown players who have been up and down for the last five years since coming through the minors. Billy Butler hits for average at the cleanup spot, but his power dwindled last year. Salvy Perez might be one of the game's elite catchers already, while Mike Moustakas and Alex Gordon are solid options in the middle of the order.
The pitching staff led the AL in ERA last year, and James Shields returns as the Royals' ace after the club exercised his option. Vargas is a viable second of third option, and Jeremy Guthrie is a solid third after winning a career-high 15 games last year. The ageless Bruce Chen and youngster (22) Yordano Ventura round out the rotation, but they'll be buoyed by an elite rotation. Greg Holland had an unbelief 1.21 ERA with 47 saves last year, while Aaron Crow and Tim Collins are solid set-up options that give Ned Yost confidence for three innings closing out games. The Royals have been perennial losers in one of MLB's weaker divisions, but their farm-grown talent combined with acquired pitching will translate into the franchise's first back-to-back winning seasons in 25 years.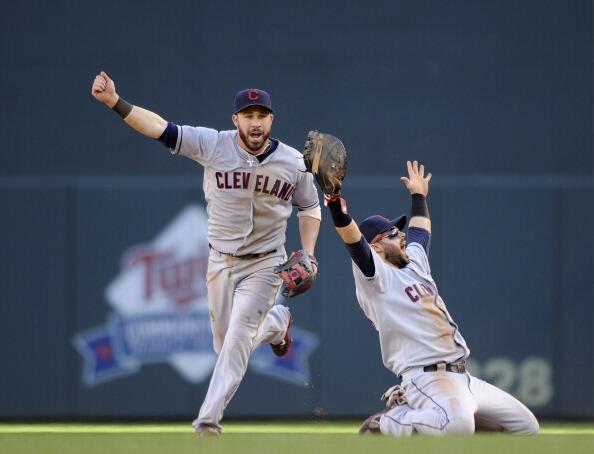 3. Cleveland Indians 85-77 (92-70 in 2013)
Notable Additions: OF David Murphy, RP John Axford, SP Shaun Marcum, RP Josh Outman
Notable Losses: SP Ubaldo Jimenez, OF Drew Stubbs, OF Jason Kubel, SP Scott Kazmir RP Matt Albers, RP Chris Perez
If it looks like the Indians lost of a lot of key cogs to their surprising playoff appearance, it's because they did. Kazmir resurrected his career, while Jimenez showed he had his ace stuff left in going 13-9 with a 3.30 ERA. Stubbs' departure means a loss for Cleveland on the Shin-Soo Choo trade, while Albers and Perez forced the club to hope John Axford's strong finish in St. Louis can translate across an entire season again. Murphy is the blue-chip signing and is being paid as such, while Marcum's ugly 1-10 record last year is something the Indians hope is an anomaly instead of who he is since leaving Toronto.
One through six, the Indians lineup is full of solid hitters that won't hit a lot of home runs, but will produce runs and give manager Terry Francona plenty to tinker with. Carlos Santana is yet another star catcher in a division filled with them (although he's being transitioned to DH a la Joe Mauer), while Jason Kipnis might be the team's best overall offensive player after a second straight season with 75+ RBIS and 30+ steals. Nick Swisher is going for his 10th straight year with over 20 home runs, while catcher Yan Gomes just signed a 6-year extension that will keep his high OPS (.826) in Cleveland for a while.
The rotation is the most worrisome unit on the roster. Danny Salazar looked like a future ace down the stretch, while Masterson had the best season of his career, finishing eighth in the majors with 195 strikeouts. Corey Kluber went 11-5 last while while Zach McAllister won nine games of his own, but those two are still up and down, along with projected fifth starter Carlos Carrasco. The Indians are bringing in Axford to close, and if last season's home stretch is any indication, Chris Perez will hardly be missed. The Indians were a feel-good story last year, and have solid talent all around, but can't afford many down years from their pieces if they're going to replicate 2013.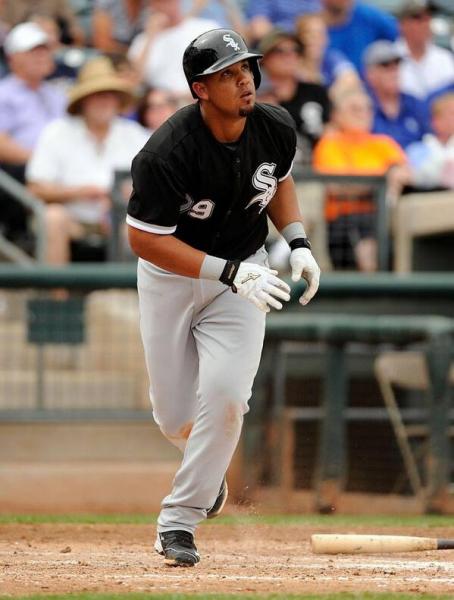 4. Chicago White Sox 72-90 (63-99 in 2013)
Notable Additions: 1B Jose Abreu, OF Avisail Garcia, OF Adam Eaton, RP Scott Downs, RP Matt Lindstrom, RP Ronald Belisario
Notable Losses: SP Gavin Floyd, SP Hector Santiago
The good thing for the White Sox is that their core is becoming younger, with only two of their nine-man lineup over 30. The bad thing is that youth means inconsistency, and few players on the squad have proven themselves at a Major League level so far.
There are fewer more sure things in baseball than Adam Dunn hitting over 30 home runs and striking out about once per game. After a historically awful 2011, the one-trick pony has slugged 75 home runs over the past two hours while also registering 411 strikeouts in 300 games. He's unimpressively impressive. A White Sox staple, Alexei Ramirez has regressed, with his first three years in the majors being more impressive than his last three. Same issue for Gordon Beckham, who hit just five home runs last year and has not maintained flashes of hitting prowess he showed early in his career. The $68 million-dollar question is Jose Abreu, who signed a huge deal out of Cuba to be the Sox' first baseman for hopefully the next decade or so. If he comes on like Yasiel Puig did for the Dodgers last summer, the White Sox can make a summer run…
If the pitching turns out, of course. Chris Sale, despite a down 2013, is a bona-fide ace with a wicked fastball. Jose Quintana is an underrated No. 2, while John Danks has a solid track record but has been fighting a nagging shoulder injury from 2012. Felipe Paulino and Erik Johnson round out the rotation, with the White Sox hoping that Johnson builds on his small sample size (3.25 ERA in five September starts) and that Paulino's small sample size (0-3, 8.24 ERA in five starts at AAA Omaha) is not a sign of what's to come. The White Sox won't be in the playoffs this year, but they also won't lose 99 games again. It's not ideal for the big-market squad, but it's progress.
5. Minnesota Twins 66-96 (66-96 in 2013)
Notable Additions: SP Ricky Nolasco, SP Phil Hughes, C Kurt Suzuki, OF Jason Kubel
Notable Losses: C Ryan Doumit
It's been a rough decade in Minnesota, where the Twins have lost an average of 97 games over the past three years after just one sub-.500 year in previous 10. The main reason for the losses is pitching, where the Twins are last in the MLB over the past three years in team ERA. To cure that, the Twins spent $73 million on Ricky Nolasco and Phil Hughes this offseason, picking up a pitcher with elite control in Nolasco and a partial reclamation project that could pay huge dividends in Hughes.
Joe Mauer's time at catcher is officially over, as the face of the franchise arrives at first base just shy of his 30th birthday. His 28 home-run season in 2009 looks like a mirage, but he'll hit for average with the best of them, get on base, and be reliable in a young lineup. The same can't be said for Josh Willingham, who fell off a cliff last year (.208, 14 home runs and 48 RBI) after winning a Silver Slugger in 2012. Like the White Sox, the Twins are trotting out prospects and filling their lineup with young guns, hoping that raw talent like C Josmil Pinto and SS Pedro Florimon can find a hitting touch at the 8 and 9 spots.
This year's rotation should be the best in a couple of years, even though that's not saying too much. Nolasco and Hughes might not rack up wins, but they'll total up enough quality starts to make fans forget that Mike Pelfrey and Scott Diamond round out the rotation. Glen Perkins was one of the few bright spots last year, saving 36 games with a 2.30 ERA. Anthony Swarzak was one of the better long relievers out there as well. The Twins have raw talent, and while it needs at least another year or two to cultivate, they're heading into the right direction. They just hope they reach their destination before Mauer's inevitable decline.
Reach Senior Sports Editor Jacob Freedman here or follow him.