Los Angeles and Region
Wrong Way Driver In 60 Freeway Collision Charged With Murder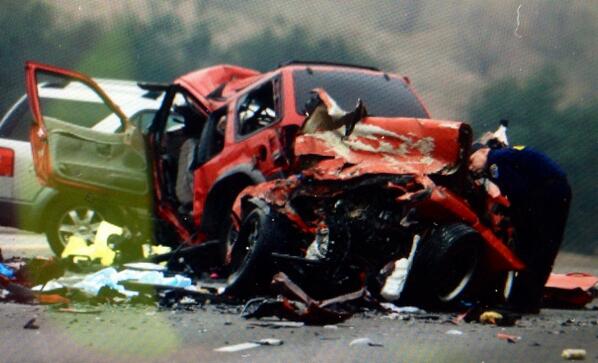 A Fontana woman suspected of driving drunk was charged with six counts of murder on Thursday after driving the wrong way on the Pomona Freeway, says the Los Angeles Country District Attorney's Office.
Olivia Carolee Culbreath, 21, is currently in a hospital jail ward being treated for her injuries. Culbreath's Chevy Camaro crashed into a Ford Explorer at approximately 4:45 a.m. on Sunday.
Four Huntington Park residents riding in the Explorer were killed. They were identified as Leticia Ibarra, 42;Gregorio Mejia-Martinez, 47; Esther Delgado, 80; and Jessica Mejia, 20, says media reports.
Culbreath's sister Maya, 24, and Kristen Young, 21, also died in the crash.
According to the Department of Motor vehicles, Culbreath had been convicted of driving under the influence in 2010. After incurring two more violations, she was given driving privileges once again in 2011. All other restrictions related to these infringements were removed from her license last week.
Culbreathe remains at the Los Angeles County+USC Medical Center, while it is uncertain whether she will appear in for her arraignment. Bail for Culbreath has been set at $6 million.
Reach Executive Producer Tahsin Hyder here. Follow her on Twitter here.