Nation and World
Ugandan President Signs Anti-Gay Law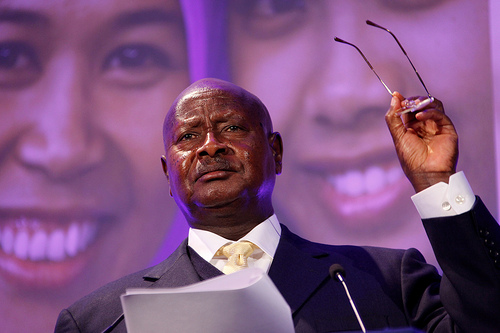 Ugandan President Yoweri Museveni signed a bill in law on Monday that could mean life in prison for those who commit acts of homosexuality. The bill also penalizes those who know of gays but who do not oust them.
"Homosexuals are actually mercenaries," Musaveni said. "They are heterosexual people but because of money they say they are homosexuals. These are prostitutes because of money."
He added, "there is something really wrong" with gay people.
Homosexuality was already illegal in Uganda, but Museveni had expressed uncertainty on whether to sign the bill after much condemnation from the West.
"We have been disappointed for a long time by the conduct of the West, the way you conduct yourselves there," he reportedly told CNN. "Our disappointment is now exacerbated because we are sorry to see that you live the way you live, but we keep quiet about it. Now you say 'you must also live like us' -- that's where we say no."
Read more here. Contact Executive Producer Raishad Hardnett here.