Sports
Syracuse Vs. Duke Revisited And Other Top 25 Ramblings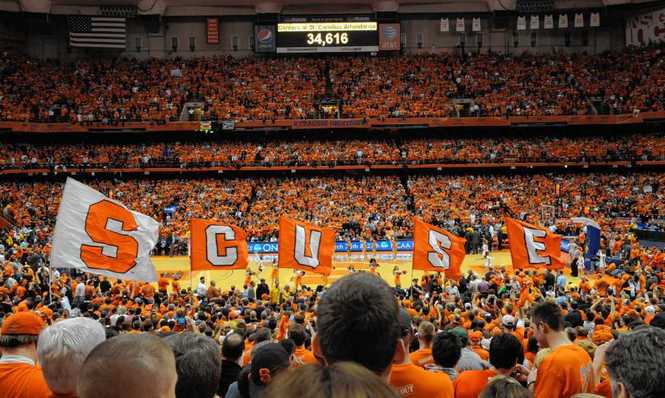 Several days have past since one of the biggest weekends in sports, and the post-Super Bowl lull in sports is upon us. After the Seattle Seahawks blowout win against the Denver Broncos, the drop-off may seem even more evident than usual.
So thank goodness for college basketball. More specifically, thank you Syracuse and Duke.
Usually after the Super Bowl, it takes a few weeks before the excitement surrounding Championship Week and Match Madness kicks in. But this year, after what is widely being hailed as the college basketball game of the year, sports fans have a reason to celebrate early.
Saturday night in the record-packed Carrier Dome, the then No. 2 Syracuse Orange edged the No. 17 Duke Blue Devils 91-89 in a thriller that comprised a buzzer beater, controversial calls and veritable no-call, and the hype you would expect from a Mayweather vs. Pacquiao fight.
Syracuse coach Jim Boeheim and Duke coach Mike Krzyzewski entered the matchup as the two winningest coaches in Division One Men's Basketball history with a combined 1,914 wins between them. When it was all over Coach K. still had 33 more wins, but Jim Boeheim had a win for the ages.
After trading leads back and forth, Duke freshman phenom Jabari Parker fouled out on a controversial offensive foul with 1:42 left in the second half, leaving the Orange with a 73-70 lead. But down three with only seconds remaining, Rasheed Sulaimon would weave his way from half court to the top of the arc to bury a buzzer-beating three to send the game into overtime.
Andre Dawkins drilled two threes in overtime to give Duke an 87-84 lead, but his missed three-point shot with 48 seconds left and a late Rodney Hood missed dunk would prove fatal as Syracuse made five of six free throws in the final 40 seconds to seal the win for the Orange 91-89.
Now we've seen games like this before. These were staples of Championship Week in the Big East and ACC. So what about this game still has fans and analysts so excited?
We get a regular season round two. With their move to the ACC, the Orange will visit Durham to endure the Cameron Crazies on Feb. 22 in what is sure to be an even more hyped game. What more, this next matchup is sure to have very important seeding implications as Selection Sunday looms less than a month later.
In Monday morning's AP Poll, Syracuse claimed the No. 1 spot following Arizona's loss to Cal. Duke moved up to No. 11 after a win over then No. 18 Pittsburgh and Saturday's narrow loss. Since then, the Blue Devils and the Orange have won games against ACC opponents Wake Forest and Notre Dame, respectively.
With no games against currently ranked opponents until their rematch with Syracuse, the Blue Devils could very well win their next five games in a row and climb up the poll to further escalate what is already projected to be an epic matchup.
In other conference news, Virginia is 9-1 in the conference and can contend with anyone. Pittsburgh laid an egg against Duke, but only lost by five to the Orange. At 19-4 overall, with three loses coming from tough ACC opponents and the other to No. 7 Cincinatti, the Panthers could make a surprise run in Championship Week.
Non-conference Notes and Top 25 Ramblings:
-After the conference restructuring and Georgetown's recent struggles the Big East seems to be a two horse race between No 6. Villanova and No. 12 Creighton. Both are 8-1 in the conference, but Creighton won the first matchup between the two in a 96-68 shellacking of the Wildcats in which the Bluejays put up a record 21 three-pointers. Knocking down shots from behind the arc has always been a key for bracket-busting underdogs; however, if Creighton keeps up its success it is likely the Bluejays will see a top-five seed come tournament time.
-Syracuse is not the only undefeated team, as No. 4 Wichita State sits at 24-0. On the other hand, not to be little the Shockers accomplishments, but Wichita State has yet to play a ranked opponent and has none on its upcoming schedule. Even if they win out, we'll have to pay close attention to how that pans out with the committee on Selection Sunday.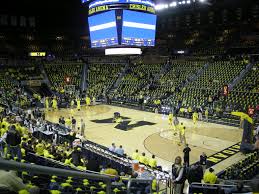 -Everyone should mark Feb. 23 on their calendars. Syracuse and Duke will have played the night before, and great college basketball will just keep coming with as No. 10 Michigan plays host to No. 9 Michigan State. Talk about a rivalry game.
-Florida is sitting pretty now in the third spot of the AP Poll. However, the Gators are going to have to test their mettle against No. 18 Kentucky twice in the remaining month, including the final game of the regular season on March 8.
-No. 13 St. Louis has caught some flack for its mediocre Atlantic 10 schedule, but in its two games against ranked opponents (notably both losses) the Billikens lost by only five and six points to No. 12 Wichita State and No. 10 Wisconsin, respectively. Their defense is standout, but we won't really know what they're capable of till we see them play top-tier competition.