Health
Study Suggests Medical Marijuana Reduces Suicide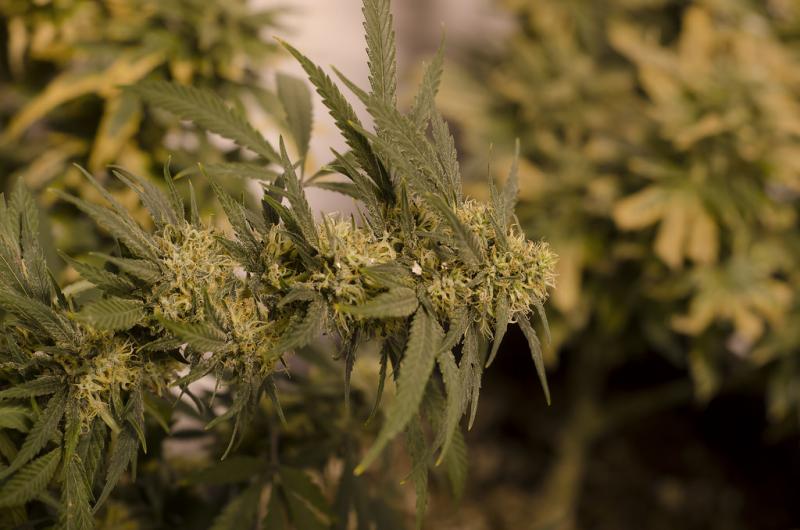 The
American Journal of Public Health
has published a study that suggests legalizing medical marijuana may contribute to reduced suicide rates.
Economists looked at data, state by state, between 1990 and 2007, and found that suicide rates in men ages 20-29 dropped 10.8 percent after medical marijuana was legalized. For men ages 30-39, the number was 9.4 percent.
On average, the team discovered that the male suicide rate in states that legalized medical marijuana went from 27.2 to 23.5 per 100,000 men within three years of the law's institution.
The study comes as a major blow to opponents for the decriminalization of marijuana given the previously-held belief that cannabis causes depression.
While the study's conclusion failed to juggle a myriad of other variables involved, the reason researchers gave for the drop in suicides was shocking: according to data, young males were drinking less.
"Young adult males are the ones who really seem to respond to legalization of medical marijuana. There's evidence that they respond by drinking less," Daniel Rees, the paper's co-author, told New Republic. "You see a decline in traffic fatalities, especially alcohol-related ones."
One of the biggest concerns for policy advisors is that legalizing medical marijuana will raise the total consumption of both marijuana and alcohol. If it turns out that marijuana incentivizes people to drink more, then obviously it's much harder to push for the drug's health benefits.
But Last October, the Journal of Policy Analysis and Management published a similar paper suggesting that marijuana and alcohol were treated as substitutes, and not complements, by young users. The researchers noted that pot smoking generally decreases in individuals older than 21, while alcohol consumption rises. They also found that increases in the drinking age led to increases in marijuana use. These were the same researchers that reported in an earlier paper a 13 percent drop in traffic fatalities in states that legalized medical marijuana.
Unfortunately, besides the aforementioned studies, there's little research being done on the relationship between marijuana and alcohol use. Only one facility in the entire US can produce marijuana for scientific research and, as New Yorker reporter Patrick Keefe points out, "they have been wary of inquiries into possible benefits of the drug," denying marijuana to a number of research teams.
The study comes at the same time a new D.U.I rule is being imposed in Washington, which lets police officers cite drivers with more than five nanograms of active THC (a chemical component of marijuana) in their blood. The amount is completely arbitrary, and affects each individual differently based on their tolerance.
Unlike The Dude, critics of the state's limited marijuana knowledge will not abide by what they consider to be haphazard lawmaking. With the new findings, there's likely to be more pressure on the federal and state governments to conduct detailed research on marijuana in order to better inform legalization policy.
Reach Staff Writer Andre Gray here.