Film and TV
A Sneak Peak Into the Writer's Guild Awards Swag Bags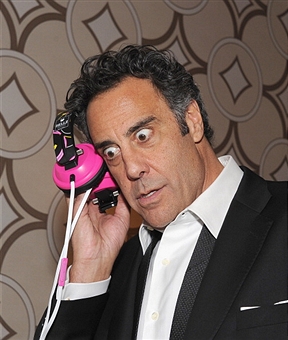 Remember the elementary years when we attended birthday parties complete with bounce houses, clowns, balloons, and piñatas? Well, unless your parents splurged for you to make it on an episode of "My Super Sweet 5," ceremonies, like the
Writers Guild Awards
are most likely the antithesis of your elementary birthday experience.
Balloons are replaced with elegant crystal chandeliers, soda pop is replaced with an assortment of booze and slip n' slides are replaced with red carpets. As we grow older, our taste in entertainment changes but our inner child remains vivacious resulting in the reason why many of us love celebratory events.
Even after all these years one aspect of the celebration seems to garner that extra jolt of excitement..."the goody bag," which has ultimately evolved to the "swag bag."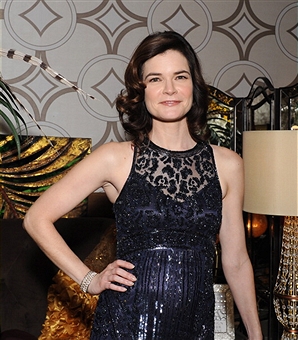 The Writers Guild Awards had ample of swag to go along with the beautiful annual ceremony that took place in LA Live last weekend. The Celebrity Retreat, also known as the gifting suite, also known as the place everyone wants to be invited to, was produced by
Backstage Creations
. Presenters and award
winners
were invited to partake in the affair.
The emerald and gold themed décor of the room, designed by HGTV Design Star Josh Johnson, took guests away from the bustling LA city to a tropical yet enchanted alcove of luxurious relaxation. While some guests mingled on the plush couches, others made their way around the line for the goodies.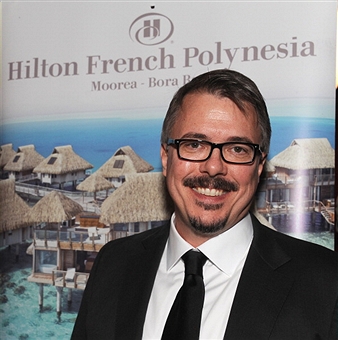 Now why would you want to land on the list of invites to this place? Well one of the perks in addition to enjoying the atmosphere are the highly sought after "Swag Bags." This year the invitees received a cornucopia of gifts ranging from exotic wooden headphones by BiGR Audio, Cuisinart, spa getaways provided by The Oaks at Ojai Health Spa and oh yea, and trip to Tahiti to stay at the Hilton's Moorea property, just to name a few.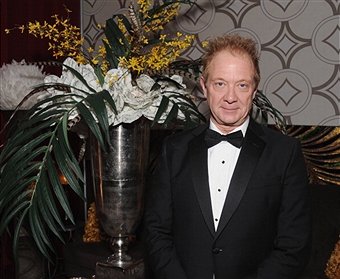 Although the lineup in the swag bags seems impressive, it had no competition on the lineup of people set to receive the bags.
A snippet of the long list of notable faces that stopped by the retreat included Jeff Perry ("Scandal"), Amber Tamblyn ("Two and a Half Men"), Henry Winkler ("Happy Days"), Joe Manganiello ("True Blood"), Betsy Brandt ("Breaking Bad"), Vince Gilligan ("Breaking Bad," and a Writers Guild Award winner), and WGA host Brad Garrett ("Everybody Loves Raymond").