Entertainment News
Reality Television Stars Get Real With USC Students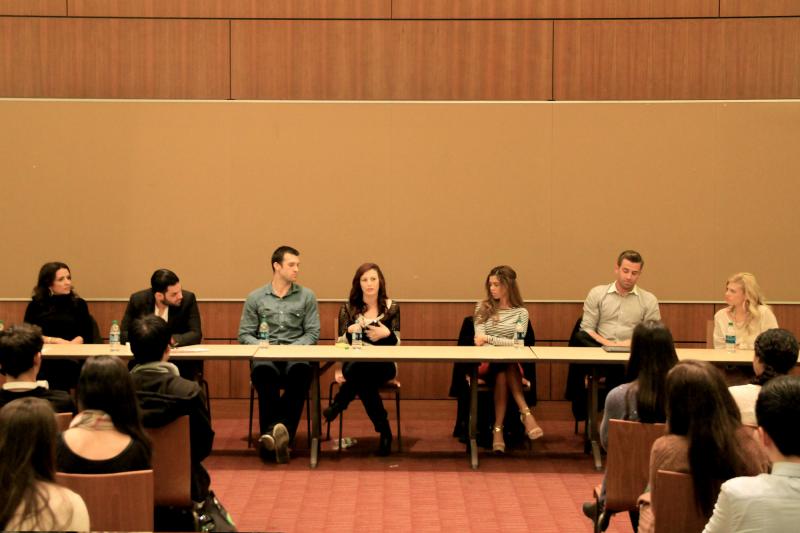 Ever heard that one of the perks of being a student at the University of Southern California includes the opportunity to get up, close and personal with celebrities? Well, this was exactly the case on February 11 2013, as major Reality TV stars graced the University's Ronald Tutor Campus Center in a panel event that was hosted by a student-run social organization, Trojan Entertainment Connection (TEC).
The first panelists to strut into room 450 of USC's campus center's building were MTV "Ridiculousness's" Chanel "West Coast" Dudley, "Laguna Beach's" Jason Wahler, and "Real Housewives of Orange County's" Lydia McLaughlin, with her husband Doug in tow. Not too far behind them were Brendon and Rachel Reilly Villegas of "Big Brother USA" fame, Mike Shouhed from "Shahs of Sunset" and Jenni Pulos from Bravo TV's "Flipping Out." As soon as they were all seated, TEC's co-president Shannon Stern performed the introductions and launched a Q&A session. The celebrities opened up about how they delved into the Reality TV industry, declared some of its benefits, revealed some downsides but nonetheless expressed enthusiasm and gratitude for its favors.
SEE ALSO: Real Life Lessons From Reality TV
"Reality TV has so many dimensions nowadays: You can choose to be a contestant, a host or a producer," said "Big Brother" USA season 13 winner, Rachel Reilly. She added, "I just think that there is so much you can do with reality TV these days, unlike say 10 years ago the options have expanded and I am glad to be a part of it."
Asked what activities they are currently working on their responses ranged from Chanel's Young Money record deal, Wahler's on-going work with Dr Drew, Lydia's jewelry line, Brendon & Rachel's return to "The Amazing Race," Shouhed's cosmetic endorsement to Jenni's book launch. TEC concluded the event with a members-only meet and greet session.
To keep up with these stars, follow them on twitter @chanelwestcoast @WahlerJason @OCLydia @RachelEReilly @brendonvbb12 @mikeshouhed and @Jennipulos
Also follow Trojan Entertainment Connection @TECusc
Reach Staff Reporter Cynthia Dieyi here.