Nation and World
North Korea's Kim Jong-un Could Face Trial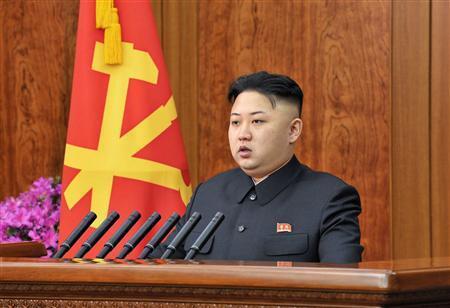 A United Nations commission on human rights in North Korea found that the country's leadership is committing inhumane acts against its citizens that have "many parallels" to crimes committed by the Nazis during World War II.
According to The Guardian, the commission collected evidence of torture, execution, arbitrary imprisonment and "an almost complete lack of free thought and belief" for a year.
Kim Jong-un, North Korea's leader, could face trial at the international criminal court for his role in the crimes against humanity. North Korea, which would not cooperate with investigations, has denied any wrongdoing.
SEE ALSO: Kimg Jong-un's Uncle Executed For 'Treason'
"Perhaps the most chilling section describes the vast network of secret prison camps, known as kwanliso, where hundreds of thousands of North Koreans are believed to have died from starvation, execution or other means," The Guardian reports. An estimated 80,000 to 120,000 political prisoners are currently being held.
Read more at The Guardian, The New York Times and CNN.
Reach Executive Producer Cassie Paton here. Follow her on Twitter here.