Arts+Culture
Napa: The Ultimate Valentine's Day Getaway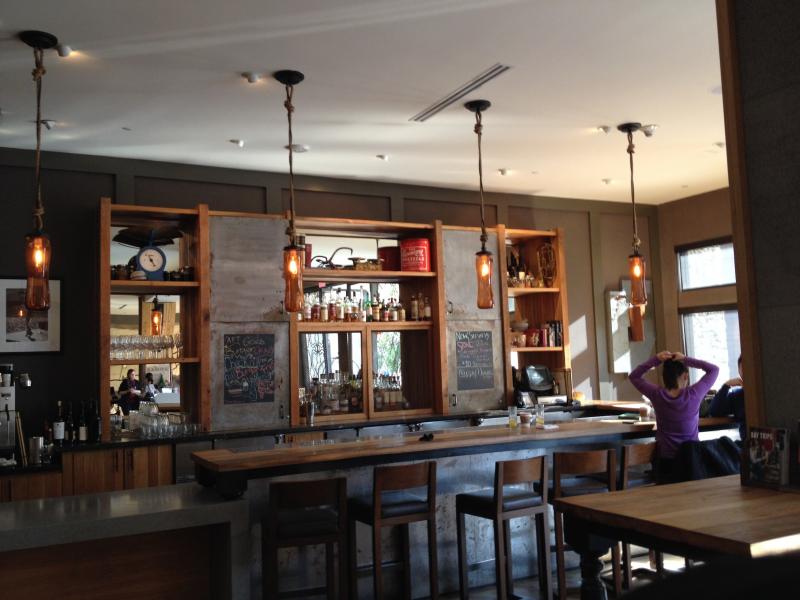 Valentine's Day is upon us, and if you still have no idea what to do, there's no need to panic. You can still experience a romantic and unforgettable Valentine's Day weekend in the small yet beautiful city of Napa.
Only a six-hour drive north of Los Angeles, Napa offers its visitors a great chance to relax, rewind and simply forget about their worries. With its rolling hills, vast vineyards and picturesque neighborhoods, Napa is definitely a go-to destination for any occasion. The city's quaint and small-town feel is a refreshing change from the hustle and bustle of L.A.'s urbanity. But don't let the size of the town fool you. There are plenty of things to keep you occupied, whether it be getting pampered in a charming hotel, satisfying your taste buds with top-grade wines and foods, or exploring Napa's hidden hiking trails.
One of Napa's most popular hotels is the Andaz, located right in the heart of downtown. The hotel lobby features a mish mosh of modern and laid-back California designs as well as a beautiful bar where guests can enjoy drinks, complementary snacks and music. The hotel rooms are clean and simple, with flat screen televisions, beds with crisp white linens, and a great view of the town. The small size of the Andaz makes it feel like you're staying in an intimate bed and breakfast, but with luxury hotel amenities.
It's not truly a Valentine's Day celebration without a romantic dinner. Fortunately, Napa has an endless list of options for you and your significant other to choose from. If you're in the mood for Italian, consider the popular restaurant Ristorante Allegria. Frequented by locals and visitors alike, Ristorante Allegria has been serving classic Italian dishes for decades. Its dimly lit interior and wall paintings are tasteful, and the venue's romantic ambiance is perfect for a meal with your loved one. Not to mention, the Lavender and Orange Crème Brulee is amazing!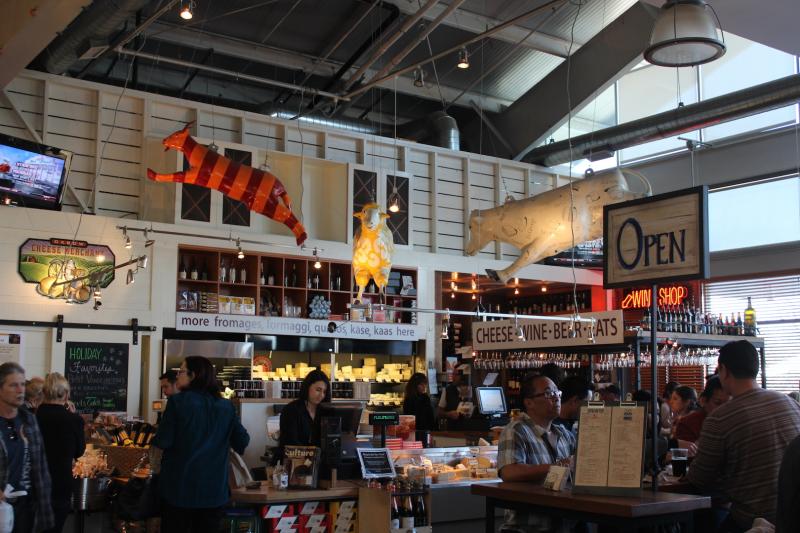 If you're looking for somewhere more casual to eat, the Oxbow Public Market is a great alternative to the restuarant scene. Just a few blocks away from the center of town, Oxbow has everything from gourmet chocolates (they are to die for), fine wines, and even fish tacos. It's a great place for families and, of course, couples, to enjoy some of the best produce Napa has to offer. Even if you decide not get any food, it's definitely worth walking through the market to see all the stalls and their quirky and ornate decorations (look out for the plastic cows hanging from the ceiling). It's no wonder Oxbow is one of Napa's most popular sites.
Sure, everyone knows Napa for its world-class wines and vineyards, but this town has so much more to offer. If you're looking for some adventure, take a hike or a bike ride through some of Napa's breathtaking forests. Numerous organizations, like Napa Valley Trust, are striving to preserve Napa's pristine woods and provide visitors with a chance to appreciate the town's natural beauty. So if you're feeling active, find a trail and explore! It's a great way to enjoy some of that fresh Napa air and sunshine.
There's no doubt that Napa is the ultimate getaway destination. Make this Valentine's Day the best ever by checking out this gem of a town yourself. You and your significant other will be glad you did!
Reach Staff Writer Alexandra Fong here.