Opinion
LeanIn.org And Getty Images Won't Fix Everything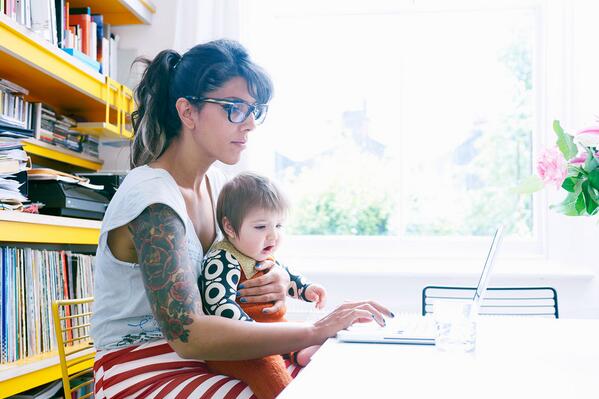 On February 10,
LeanIn.org
, a nonprofit organization that focuses on encouraging women to pursue their ambitions, announced a partnership with Getty Images, one of the largest suppliers of stock photos found in advertisements, to create a new
collection
of images portraying women in more powerful and unorthodox roles than have been seen in the past.
Since the announcement, the collaboration and resulting stock photos have sparked a variety of reactions in news outlets across the country, ranging from reserved praise to cynical judgment. However, the real question is why the partnership is considered newsworthy at all.
The collection was developed under the influence of LeanIn.org, which was founded by Facebook executive Sheryl Sandberg. The nonprofit was named after Sandberg's 2013 New York Times bestseller "Lean In: Women, Work, and the Will to Lead," which discusses why, 30 years after women reached 50 percent of college graduates, they remain underrepresented in leadership roles in business and the government.
To help overturn this reality, the new partnership created the stock photography powerhouse, portraying women as doctors, soldiers, powerlifting athletes and business executives. The collection not only aims to break down stereotypes around grown women, but also around men and children. Many of the images show young girls playing video games or on a soccer field, while others show fathers in traditionally feminized roles.
These stock photos, however, are not the decisive solution to eradicating gender stereotypes. They are barely a start.
SEE ALSO: 7 Misrepresentations Of Women In Media
Since the premiere of "Miss Representation," a documentary analyzing how women are frequently portrayed in mainstream media, at the Sundance Film Festival in 2011, a compelling conversation has emerged that American women and men may not be as equal as society has us believe. The documentary, written and directed by Jennifer Siebel Newsom, includes interviews with women ranging from the average teenage girl to former Secretary of State Condoleezza Rice. It also incorporates various news clips, including a particularly disconcerting interview on Fox News during the 2008 presidential campaign when the question at hand was whether Sarah Palin had gotten breast implants, rather than her thoughts on immigration. The documentary generally has the effect of leaving young women questioning their previous belief that they could be taken seriously as a leader in politics, business or any chosen profession if they really wanted to be. But it also makes them realize that their current role in society is merely a construction that they can break down. The documentary is available for streaming on Netflix.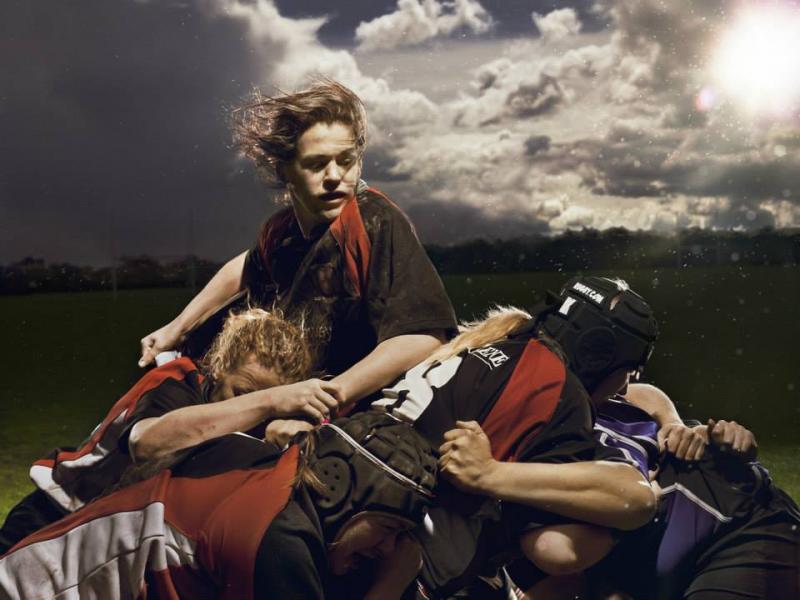 In some ways, the success of Miss Representation marked the revival of the conversation of women's equality and the literal definition of feminism in comparison to its connotation. The conversation has since been perpetuated by publications like Sandberg's book, buzz around Hillary Clinton's possible presidential campaign and even advertisements cropping up representing all types of women's products. A Pantene commercial, released in late 2013 under the title "Labels Against Women #ShineStrong Pantene," exploded on the Internet. The commercial goes through various adjectives used to describe professional women in comparison with words to describe their male counterparts, pointing out much of the hypocrisy found in judging women in leadership roles. The clip was featured on Upworthy, a website that promotes inspiring stories and messages, and was even shared on Facebook by Sheryl Sandberg herself.
No, it's not impossible for women to enter into the modern professional world as strong leaders. There are women like Sheryl Sandberg and Janet Yellen, after all. Yet the facts still prove that such a feat is far from simple to accomplish. This year, the percentage of women CEOs in Fortune 500 companies reached an all-time high of 4.6 percent. In 2012, it was found that women held only 21 percent of senior management positions worldwide. Meanwhile, the Wall Street Journal reported that women earned 76.5 cents to every dollar that men earned the same year. America may boast equality as one of its prided virtues, but it clearly hasn't been putting its money where its mouth is.
SEE ALSO: Westernization: A Women's Rights Paradox
In "Miss Representation," it is explained that the same amount of male and female seven-year-olds raise their hand when asked if they want to be President of the United States. When the same question is asked at age 15, the number of girls who raise their hand drops off dramatically. This is not because they don't have strong aspirations. There are still plenty of young girls who dream of being doctors, or writers or artists. Somewhere along the way, however, girls receive the impression that being President of the United States is not a feasible goal to have.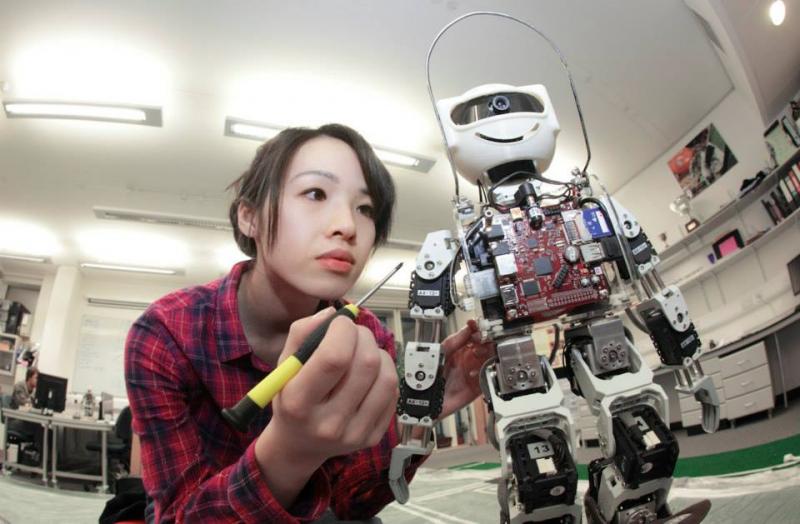 Furthermore, many women who do still aspire to hold serious leadership positions in their professions frequently face a tough choice between preserving their femininity and commanding real respect from their male colleagues, one possible reason for Hillary Clinton's infamous pantsuits. Speaking of which, Clinton is frequently
accused
of not being feminine enough. Professional women in the public spotlight are constantly struggling to balance a scale that always seems to be off kilter.
This new project by LeanIn.org and Getty Images is a step forward, but it is not a step across the finish line. The conversation around the equality of women in leadership and the workplace has really just begun, and while working to break down stereotypes with a new crop of stock photos will help, the message behind them still feels forced. The fact that this kind of collection is considered innovative and newsworthy shows that the glass ceiling for women still exists; it should be an obvious change for the media, not an initiative that is praised for its brilliance. Women are surgeons. Girls do like video games. These kinds of pictures are not groundbreaking. These kinds of pictures represent reality.
Until society can see them in that light, the conversation is not over.
Reach Contributor Caitlin Plummer here. Follow her on Twitter here.