Entertainment News
Kim And Kanye: Do's And Don'ts For A Successful Marriage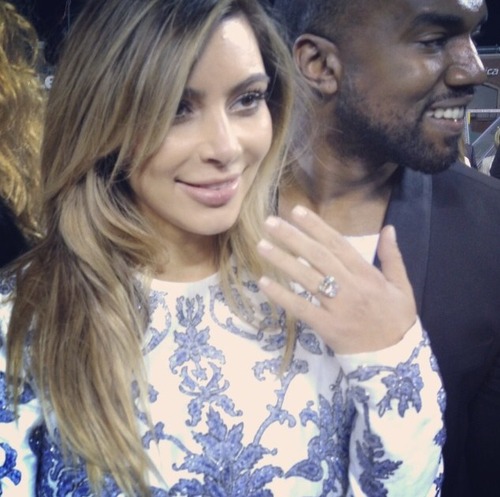 Ever since Kanye West got down on one knee and proposed to Kim Kardashian at AT&T Park in San Francisco, the world has been wondering how their nuptials are going to go down.
Obviously, this is not Kim's first walk down the aisle. It's actually her third! Remember her pre-fame marriage to music producer Damon Thomas? And how can we forget Kim's infamous 72-day marriage to basketball star, Kris Humphries? We all tuned into E!'s two-part, four-hour special, "Kim's Fairytale Wedding: A Kardashian Event," and thought to ourselves, there will never be a wedding more over-the-top than this again.
Well friends, we were clearly wrong because reports suggest Kimye will tie the knot this June at the Palace of Versailles with a wedding costing around, wait for it...$30 million dollars!
Now, if I was Kim, I would be rethinking the whole "big wedding" thing, because let's face it, last time did not go so well.
To aid our favorite reality star, here are a few do's and dont's to ensure this trip down the aisle lasts longer than the last:
DO move out of Kris Jenner's house ASAP. That place is a mad house.
DON'T televise the wedding. 'Cause really, how can you top the last TV special?
DO take relationship advice from Jay Z and Beyonce. They're the ultimate power couple, duh.
DON'T take relationship advice from anyone in the Kardashian/Jenner clan. Between the whole family there is a total of ZERO successful marriages! (Kourtney Kardashian and Scott Disick don't count)
DO take West as your last name. We all know how happy that'll make Kanye.
DON'T make a 'Bound 2' sequel video. We saw enough the first time.
DO have a pre-nup. Make sure you get to keep that Bel Air mansion. Hopefully it'll be ready by then…
DON'T file for divorce without telling him first. Member how mad that made Kris Humphries?
DO have another baby. North needs a sister or brother stat!
DON'T name the baby South West or East West. No explanation needed.
DO be a good wife and make your man happy! (Shouldn't be too hard considering your Instagram bikini selfies)
Good luck doll! Hope this one lasts longer than a season of 'Keeping Up with the Kardashians'!
Watch Part Two of the "Keeping Up with the Kardashians" Engagement Special this Sunday on E!
Reach Staff Reporter Tara Paboojian here; Follow her on Twitter here.