Sports
Jamaican Bobsledders Are Back And More Popular Than Ever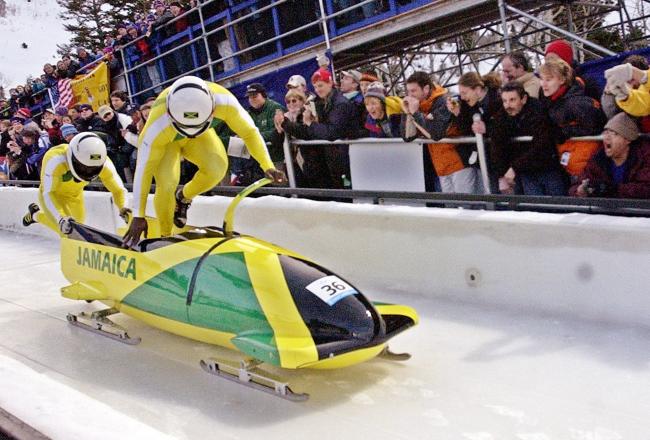 For the first time in 12 years, the Jamaican bobsled team is cool and running down an Olympic Bobsled track.
Though the team, Winston Watts and brakeman Marvin Dixon, missed the first day of bobsled training because their equipment arrived late, they remained in extremely positive spirits, according to the New York Times.
Perhaps it's due to the great popularity of the classic film "Cool Runnings," Watts acts as an champion for bobsled, and believes the Jamaicans' presence enchanted the mood of the entire bobsled community.
"When Jamaica is not around, they are not happy--we make people smile all the time," he said. "We are loving and caring. We are from the sunshine!"
SEE ALSO: Bode Miller's Final Olympics
The idea of a Jamaican bobsled team first came to light when the film "Cool Runnings" showcased the true journey of the first Jamaican bobsled team working towards the Olympics.
Along with the Jamaicans' genuine happiness, they're also widely popular. After qualifying for the Sochi Games, Watts and Dixon began fundraising--primarily through the Internet--for better equipment and other expenses for competing in the Olympics. Fans greatly exceeded their expectations raising about $178,000 at which the team politely asked them to stop donating, said ESPN.
SEE ALSO: 'Sochi Is Safe' After Toothpaste Tube Explosive Warning
The two-men bobsled competition begins on Feb. 16, where fans will be "feeling the rhythm" and "feeling the rhyme" all the way through the team's time at the 2014 Winter Olympics.
The Jamaicans are certainly bringing the sunshine to Sochi and the Olympic bobsled track, and the exciting journey of the islanders will be one to watch. So get excited, "Cool Runnings" is back!
Read more at New York Times and ESPN.
Reach Executive Reporter Dale Chong here. Follow her on Twitter here.