Podcast
The Hot Seat: The Future Of Journalism With Casey Wian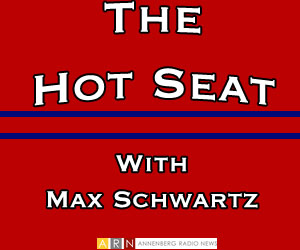 The Hot Seat's latest guest is CNN Correspondent and now CNN Newsgathering Director for the West and Midwest, Casey Wian.
Wian and host Max Schwartz discuss the future of journalism from a journalist's perspective, the value of a practical education and his career.
Reach The Hot Seat here; follow Schwartz on Twitter here. Please use #TheHotSeat and #ASCJ when Tweeting about The Hot Seat.
Subscribe to The Hot Seat's mailing list here.
You may need: Adobe Flash Player.