National
Former New Orleans Mayor Found Guilty Of Corruption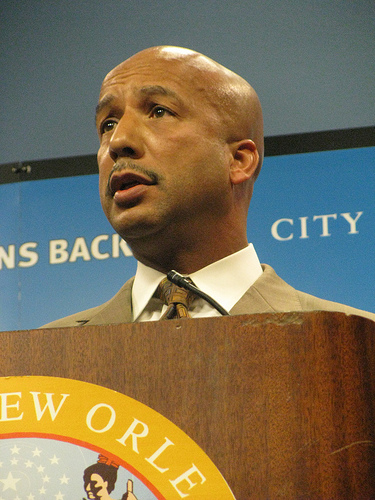 Former Mayor of
New Orleans
,
Ray Nagin
, was convicted Wednesday of accepting bribes from businessman in exchange for his help in securing city contracts,
CBS News
reported.
Nagin, best known for his pleas for help after Hurricane Katrina destroyed New Orleans in 2005. Now, he is being charged on counts of bribery, wire fraud, money laundering, and filing false tax returns. In total, he was found guilty in 20 out of the 21 charges filed against him.
According to The New York Times, the verdict was reached after a seven-day trial, where over 30 witnesses testified. Even businessmen that had admitted to bribing Nagin spoke out against him.
Prosecutors said that Nagin received more than half a million dollars for his own family granite business and other unauthorized profits. In turn, the businessmen who did business with Nagin ended up with millions of dollars' worth of city work. They also said that the time span of corruption lasted from before till after Hurricane Katrina.
Nagin will stay free on bond as he awaits sentencing, but Tania Tetlow, a law professor at Tulane University, told CBS News that he could serve up to 20 years in prison.
According to Fox News, Nagin said that he was "not aware that his family trips to Jamaica and Hawaii were paid for by businessman Mark St. Pierre," or that his family trip to New York was funded by a theatre owner, whom Nagin helped with funds after Hurricane Katrina destroyed the theatre.
Two businessmen found guilty in bribing Nagin, Frank Fradella and Rodney Williams, are also awaiting sentencing.
Reach Executive Producer Beatrice Verhoeven here. Follow her on Twitter.