NFL
Football's Not For Everyone, But Everyone's Not For Football Either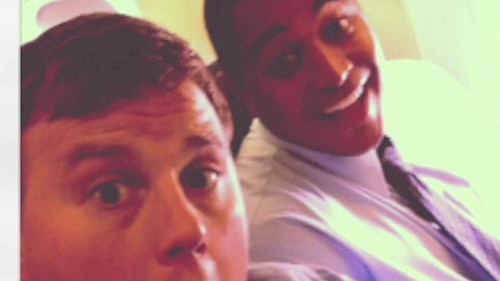 Does quitting make you weak? Or does knowing when you've had enough and having the courage to quit, make you strong? It all depends on who you're asking, and it all depends on the type of teammates you have.
Richie Incognito and Jonathan Martin. How many times have we heard those names since early November of last year? What may seem like a tired topic actually sheds light on a prominent factor in football - the talking game.
There's the game the players play on the field, there's the game the players play when they practice, but there's just as big of a game the players play behind 'closed' doors. And this game is of utmost importance because with such high-profile athletes, like NFL stars, there is no such thing as a closed door.
Or a closed locker room.
Incognito's behavior was unacceptable. Along with tormenting Martin for an extended period, Incognito berated an assistant trainer with racial invectives, ridiculed another lineman with homophobic slurs, and exchanged text messages with a former teammate in which he stated a weapon and a rifle scope that he purchased would be "perfect for shooting black people."
Regardless of the locker room jabs that may occur between rivals or even players within a team, there are lines to never be crossed. Incognito crossed all of those lines.
But in the eyes of his teammates, this is football.
READ MORE: After Incognito Scandal, Bullying In Sports Demands Reevaluation
There was a sense of "brotherhood" fellow Dolphins players felt Martin betrayed - because all brothers trap you in an abusive situation, right? - and in holding this belief, many players sided with Incognito. The general consensus was that Martin did not address the situation properly, and Martin's replacement, Bryant McKinnie, even went as far as to say that he wasn't even bullied. It's one thing for the public to assume that these monstrous, intimidating players can take a few emotional blows if they're constantly able to take heavy physical blows. When within the NFL feelings are an afterthought though, that's when we have a problem. McKinnie mentions that his idea of being bullied involves physical harm. Basically, Jonathan Martin had no right to speak up, because technically in McKinnie's eyes, he wasn't bullied.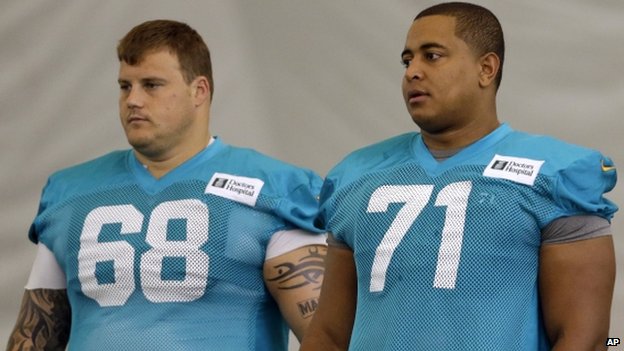 As disconcerting as such feelings are, it emphasizes that not everyone is cut out for the NFL. Most of the players who have made it have done so through countless, consistent struggles. Professional sports are not for the soft-hearted; but, they are not for the excessively abrasive either. Players in the NFL, especially those who have faced their own share of hardships, should treat their teammates and even opponents with warmth, or at least, respect. If the bare minimum of simple civil decency cannot be maintained, then players, like Richie Incognito, should not be given the privilege of playing in the league and being such a public figure.
As far as his career, Incognito's attitude will lead to rocky chemistry within a new locker room if he ever gets the opportunity to rejoin one. It might seem surprising that there are teams that would consider Incognito under any circumstances, given the extent to which he participated in conditions that contributed to Martin's decision to bolt from the Dolphins. Especially with Incognito's racial sentiments and more than two-thirds of the NFL players being African American, any GM would have to come up with quite the explanation if they were to sign him.
READ MORE: The Art And War Of Football
Even with his apologies, this is not something Incognito will be able to smudge off his record. Instead, what can be learned from it is how to better run a team. Commissioner of the NFL Roger Goodell asked more than 30 NFL players how to make the locker room an overall better environment after Martin left the Dolphins. Goodell is trying to create a more tolerant atmosphere in each of the locker rooms - a goal that can be achieved if the players treat each other with half as much respect as they have for the game. As well as, with the understanding that everyone, even NFL players, have feelings.
Reach Staff Writer Durga Ghosh here.