Sports
2014 Winter Olympics: 5 Americans You'll Need To Know
1. Hilary Knight—Women's Ice Hockey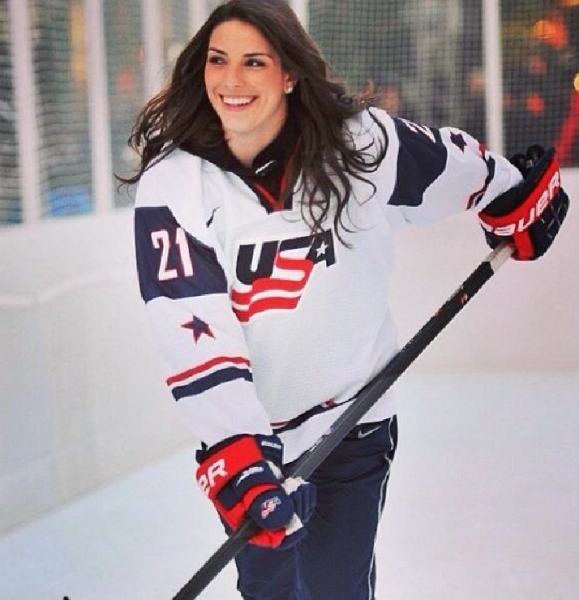 At the young age of 25, Hilary Knight is not only a popular #wcw for Woman Crush Wednesday on Twitter, but also our go-to girl for dominating Ice Hockey in Sochi. Knight's winning record includes a national title at the University of Wisconsin, (where she holds the university's record for goals scored) and being ranked fourth for Women's World Championships (Knight led the tournament in 2009 with seven goals). Knight's talent and the bitter rivalry between the United States and Canada on the ice is sure to spark interest in the 2014 Winter Games.
In matches for Sochi, Knight has given the game all she's got against her archenemy team, Canada. On December 28th, Knight won the game with a shootout goal, and in a rematch with Canada two days later, she scored in Team USA's 3-2 win. Knight confessed to CBS, "It's heated, your blood boils and you just want to put the other girls through the boards and put the puck in the back of the net and win." Knight's passion for the sport promises a bright future for the US Women's Ice Hockey team and better yet, a nail-biting contest should the US team face their Canadian nemesis.
WATCH: An Olympic Rivalry: USA vs. Canada Women's Hockey
WATCH: Knight's Player Profile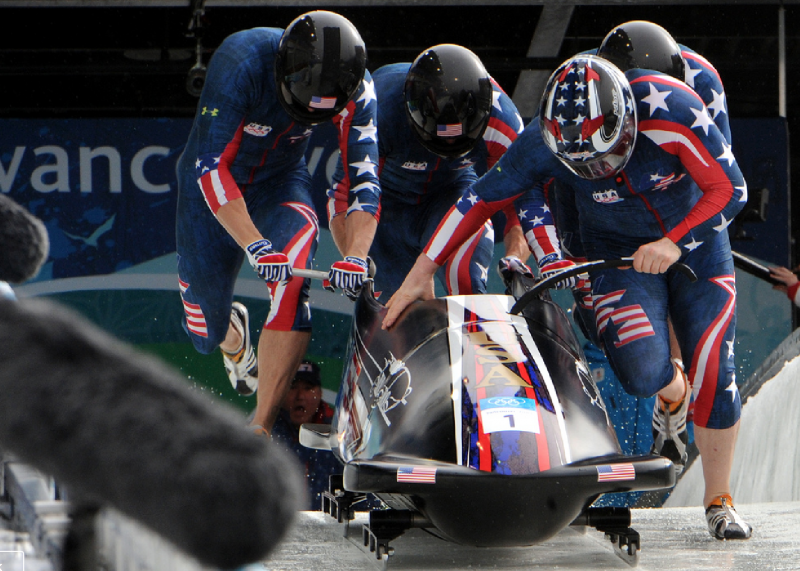 2. Steven Holcomb— Men's Bobsledding
Just seven years after being diagnosed with Keratoconus, a degenerative eye disease that essentially made Holcomb blind, the gold-medal winning bobsledder is ready to take on the challenges of Sochi. Dr. Brian Boxer Wachler saved Holcomb's Olympian career with C3-R, a vitamin solution combined with light that is used to preserve vision.
In 2014, the 33-year-old Holcomb is peaking more than ever after he dominated the World Cup season. He admits that the Germans and Russians will provide the biggest challenge, but he remains confident, "I know we can beat them. We have incredible equipment, a phenomenal push crew," Holcomb said to CBS, "and a great driver, I hope." Holcomb published a book, But Now I See in which he walks through his struggles of depression and emotional weaknesses to return to the Olympics. Now he hopes to make a positive impact on the US's gold-medal count.
WATCH: Going for the Gold: Steven Holcomb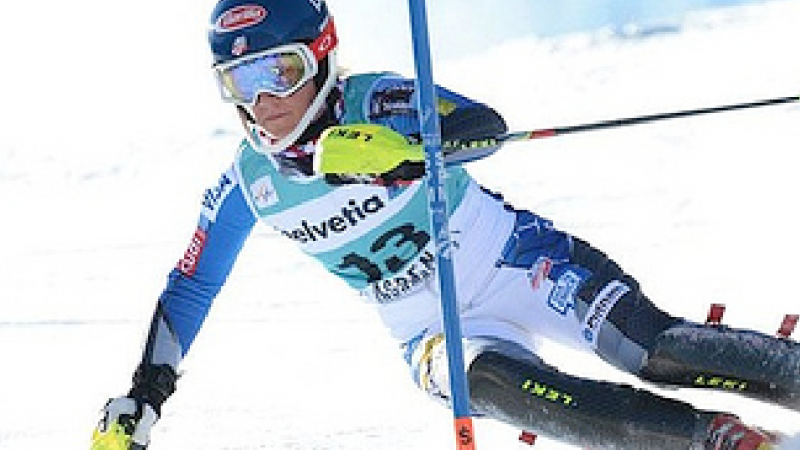 3. Mikaela Shiffrin— Women's Alpine Skiing
As the Miami Herald states, "Mikaela Shiffrin, 18, who has dominated World Cup races, is the U.S. Olympic team's 'It Girl.'" The young Mikaela Shiffrin is undoubtedly the best skier in the women's World Cup, proven by her second consecutive World Cup championship. Shiffrin's talent has been evident since her superstar career launched in 2011, when Shiffrin was crowned the U.S. Slalom Champion, the youngest-ever American to win a national title.
If Shiffrin takes home a gold medal from Sochi, she will be the youngest American Alpine Skier to ever win gold. In an interview with CBS News, Shiffrin responded to a question about her star rising too early by stating: "I'm just getting started, guys."
WATCH: American Star Watch: Mikaela Shiffrin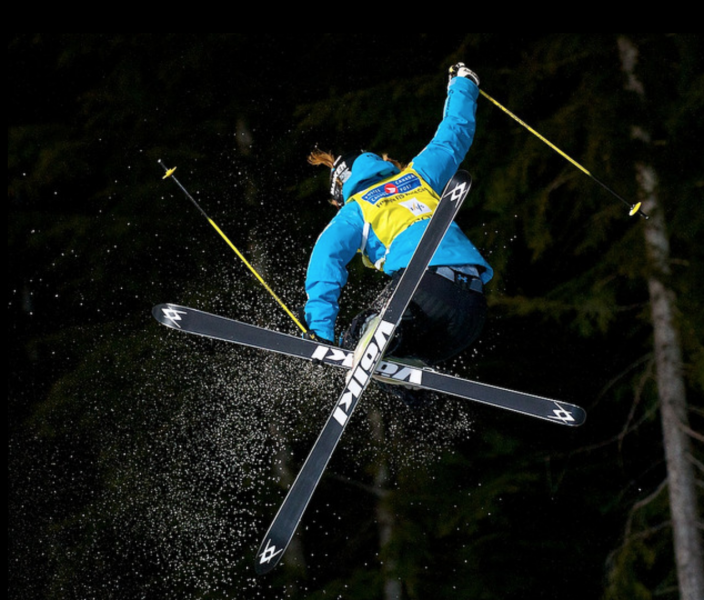 4. Hannah Kearney – Women's Freestyle Skiing
Kearney is ready to take on the challenge of defending her 2010 Olympic gold from Vancouver. She will set her sights on yet another big win in Sochi. Watch out for Kearney as she holds six top-three finishes in World Championships, including victories in 2005 and 2013. According to the Boston Globe, "In the World Cup, she won seven races en route to the moguls championship in 2013; was the overall freestyle champion and moguls champion in 2011 and 2012; and grabbed three wins en route to the moguls championship in 2009. She has 50 Career World Cup podium finishes, including 37 victories. Kearney also won four US Championships titles from 2006-11." Kearney's unstoppable past performances make her an American competitor sure to taste victory.
WATCH: Hannah Kearney wins Sochi Moguls - Universal Sports
SEE ALSO: Hannah Kearney on Preparing for the Olympics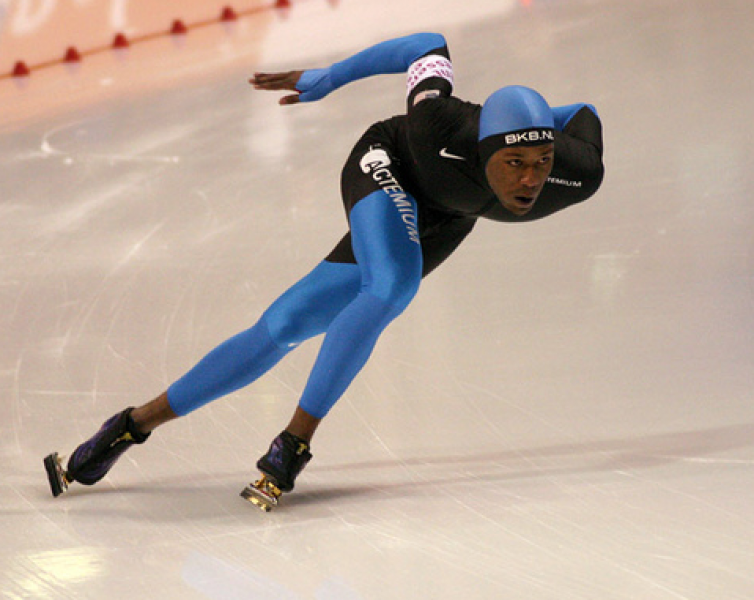 Speed skater Shani Davis will reach for even more Olympic success in Sochi. Davis emerged as an Olympic trailblazer when he became the first African-American gold medalist in the history of the games in 2006. In 2010, Davis added another historical landmark when he became the first speed skater to win back-to-back gold medals in the 1,000 meters. Davis also earned silver medals at both Olympics in the 1,500 meters. Predictions hold that Davis is sure to bring home more Olympic goodies from Sochi. Davis aspires to win a third consecutive gold in the 1000m in Sochi. A third gold would make Davis the first American to win gold in the same event for three straight Olympics.
WATCH: Shani Davis at 2014 Olympic Trials
Reach Staff Reporter Cubby Sporrong here. Follow her on Twitter here.