National
First Muslim Fraternity Gains National Attention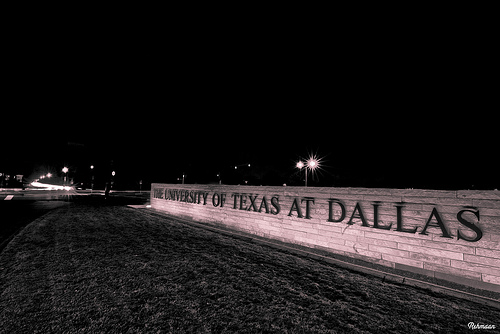 The nation's first Muslim fraternity, Alpha Lambda Mu, was created a year ago by a University of Texas at Dallas student named Ali Mahmoud. Today, the social fraternity is gaining national attention as two chapters have been created at the University of California, San Diego and Cornell, and plans are being made to establish chapters at Penn State, San Diego State and the University of Florida.
Alpha Lambda Mu, which stands for Alif Laam Meem, three letters that start several chapters of the Quran, was covered extensively in a recent New York Times article that describes the activities of the chapters. "The directive is for spiritual students to have more fun, and convivial ones to incorporate more spirituality in their lives," the article reads. "Mr. Mahmoud's guidebook stipulates that chapters organize events every semester. Some are to be purely social, others to teach life skills, encourage volunteer work and enrich members with Islamic culture."
The national fraternity aims to keep the traditions of the Islam religion while creating a typical social setting for its members to enjoy. The members do not drink or haze, which are common stereotypes of "frats", but they do continue to organize social events and brotherhood retreats while integrating Muslim practices like praying, fasting and spiritual readings.
Though this is not a typical fraternity, it still strives to promote one of the most important facets of fraternal life: brotherhood. Like any other fraternity, the pledging process aims to instill the idea of brotherhood within its members. The New York Times article reads:
"'Companions are very valuable in Islam,' said Haroon Masood, who is majoring in neuroscience and physiology. 'They keep you in check. We believe your character is strongly influenced by who you hang out with."
With this sense of brotherhood, the fraternity hopes to one day grant its members the networking opportunities that every other fraternity provides.
Today, the organization holds 24 members at the UT Dallas chapter, 13 newly initiated members at the UCSD chapter and 8 members at the Cornell chapter. With these chapters and many Muslim college students hoping to start a chapter of their own, Alpha Lambda Mu is well on its way to become a legitimate national fraternity that grants its members with a college experience suited to comply with the strong Muslim beliefs of its members.
Reach Executive Producer Miguel Arreola here.