Film and TV
Film Review: 'Winter's Tale'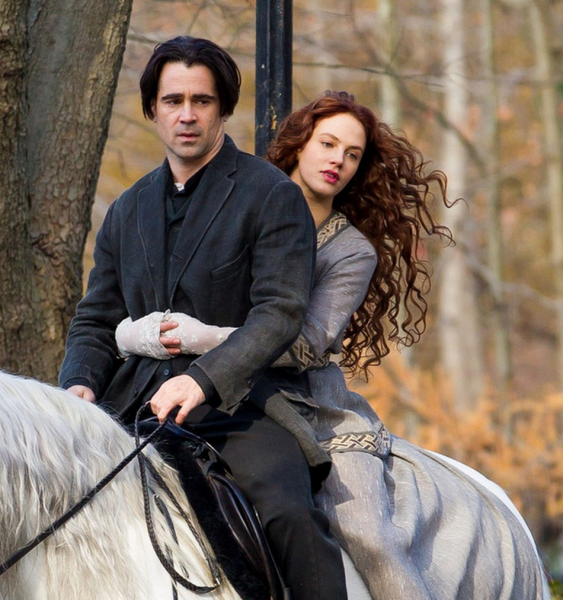 "What just happened?" "How is that even possible?" "What's happening here?"
The characters in "Winter's Tale" (2014) ask these questions throughout the film, a story about reincarnated love that transcends the boundaries of time and reality. And the audience is left with these same questions as the supernatural drama falls flat in adapting a New York Times' bestseller for the big screen.
"Winter's Tale" is based on a 1983 Mark Helprin novel of the same name, which enjoyed critical success at the time. In 2006, the New York Times' Book Review asked prominent writers, critics and editors to identify "the single best work of American fiction published in the last 25 years." Helprin's novel received multiple votes.
So why doesn't the magic realism that's so successful in the novel translate in the film?
The film opens with a brief prologue in 1895. A pair of immigrant parents and their baby boy are rejected entry into New York City. Hoping to give their son a better life, the parents set their son adrift (literally) in a small raft, his fate unknown to them.
Fast-forward to 1916, and the baby is all grown up. His name is Peter Lake (Colin Farrell), he's a robber and he's on the run. A mob of black-clad men under the direction of scar-faced Pearly Soames (Russell Crowe) are chasing after Peter ever since he decided to leave the gang.
Peter, who escapes with the help of a magical white horse, decides to skip town to avoid crossing paths with his former boss. He steals enough to help him start a new life, but his new sidekick steers him to break into one more house.
In the well-furnished Brownstone lives the Penn family. Isaac Penn (William Hurt) owns a successful newspaper and is able to provide a lavish life for his family. But his older daughter, Beverly (Jessica Brown Findlay), is dying from consumption. When Peter breaks into the mansion, it's empty, except for Beverly who, in a Miss Havisham-like manner, is playing Brahms on the piano.
The star-crossed lovers' first conversation sets up for a promising love story. Over tea, they banter over Peter's dubious profession and quickly delve into Beverly's illness. With fiery red hair, Beverly is quick-witted and enigmatic, drawing Peter in so much that he instantly falls in love with her. And she finds solace in the only male company she ever had in her otherwise isolationist life.
It's all quaint and endearing, but the film then quickly devolves into a scattered, nonsensical mess. Cameos that come out of nowhere make for a good laugh but for all the wrong reasons.
The biggest issue is that the fantastical film drops in supernatural elements without fully prepping the audience. Pretty iridescent lights ripple and reflect across the screen throughout the film, suggesting some kind of higher power at work. But how Peter and Beverly's love story becomes the battleground for a "good versus evil" showdown is never fully explained. Out of nowhere comes the plot line of angels and demons, all trying to tip the scales of the world's morality in one side's favor.
Then Peter finds himself in 2014. Thinking he failed in his past life, Peter searches to understand what purpose he has left to fulfill. And as he searches for answers, the audience is left wondering, "Where (or when) is this all going to end?"
The film is a haphazard attempt at a good love story, never knowing what direction to take, what genre to fit or what story to tell. Perhaps some stories are better left in print than on the big screen.
Reach Senior Editor Melissah Yang here. Follow her on Twitter @MelissahYang.