Los Angeles
Downtown L.A. Architecture Goes Green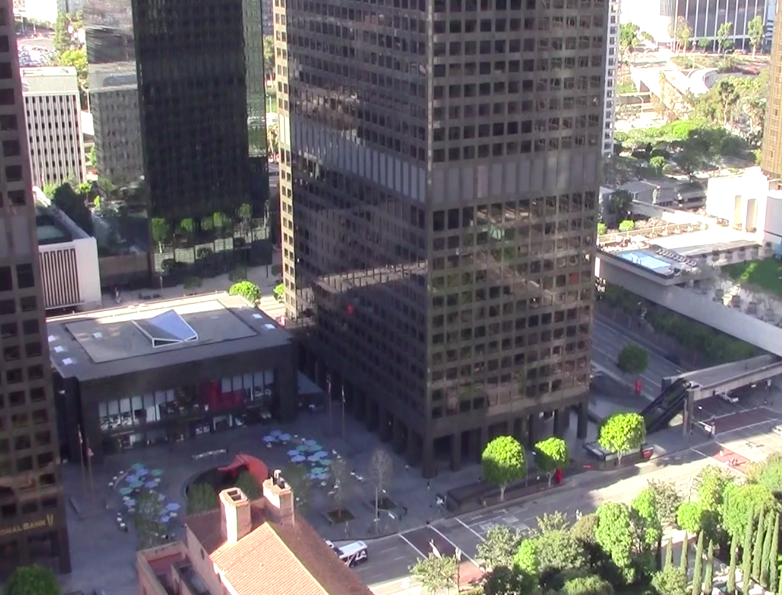 Los Angeles is seeing the affects of statewide green building codes on architecture and development in the downtown area.
With around 2,000 green buildings and counting, Los Angeles has distinguished itself as one of the most progressive cities in the country for green development.
"Right now L.A. has really been leading the charge, and a lot of the changes we're seeing through CALGreen on the state level are coming through some of the things the city of L.A. has really been pushing," said Anthony Brower, director of sustainable design at the Los Angeles office of Gensler, a global design firm.
Standards such as the California Green Building Standards Code, or CALGreen, have set a benchmark for energy and water efficiency, planning and design, environmental quality and material conservation for building construction in California.
CALGreen was the nation's first statewide green building code and was developed to improve public and environmental health by encouraging sustainable construction practices with low environmental impacts.
"There's a lot of basic prescriptive requirements that are expected to be dropped in to every single new building, alteration or interior renovation that's going on in the state," said Brower. "Each municipality can either choose to just accept that as a starting point and go with it, or they can add their own requirements on top of that or make some of those basic requirements a little more stringent."
Los Angeles' mild climate and terrain is well-suited for a minimalistic architectural style, but decades of reckless development has left unsustainable, poorly planned architecture scattered throughout the city. By incorporating environmental morals and green building codes, architects are approaching development in Los Angeles in a holistic approach.
"The thing is green building and good design are the same thing," said Nicos Katsellis, associate project manager at the Los Angeles office of Leo A Daly, one of the largest planning, architecture, engineering, interior design and program management firms in the world. "That's not a recent philosophy, that is something that has been practiced for eons over different cultures—organic, sustainable architecture usually works with the environment and those are principles that guide architecture universally."
The Los Angeles chapter of the U.S. Green Building Council, or USGBC, provides resources, networking and recognition for green building throughout L.A. County. The USGBC has developed LEED, Leadership in Energy and Environmental Design, one of the most successful international green building third-party verification systems.
"It's a rating system that quantifies by points how green a building is," said Dominique Smith, interim executive director at the Los Angeles chapter of the USGBC. "LEED allows you to compare buildings of a similar type, and say which one is green and which one is not."
Architects, developers and building owners aim to certify their buildings through LEED to establish credibility on an international scale. LEED addresses categories such as water efficiency, energy and atmosphere, materials and resources, sustainable sites and indoor environmental quality when rating a building. Los Angeles currently has around 2,000 LEED certified buildings.
"We see Los Angeles as possibly becoming one of the largest green cities in the nation," said Smith. "We look at San Francisco, Chicago, New York and we realize that with the number of buildings and the number of people that we have here in Los Angeles and the fact that our geography is so spread out, we have a lot of work to do, but we're doing the work right now in laying the foundation for a very green Los Angeles."
The Los Angeles office of Leo A Daly has not certified any building less than LEED Silver in the last five years.
"It's not just basic certification, you want to go above and beyond and maximize the sustainable strategies because all-in-all it creates a better product, service and a better relationship with the client," said Katsellis.
By incorporating LEED and CALGreen principles in a building's design, it is not only more environmentally sustainable, but it becomes more economical as well.
"A lot of developers are finding out that sustainable buildings make sense where it matters, and that's the wallet," said Katsellis. "They're more economic, and the return of investment definitely contributes to the selection of sustainable strategies."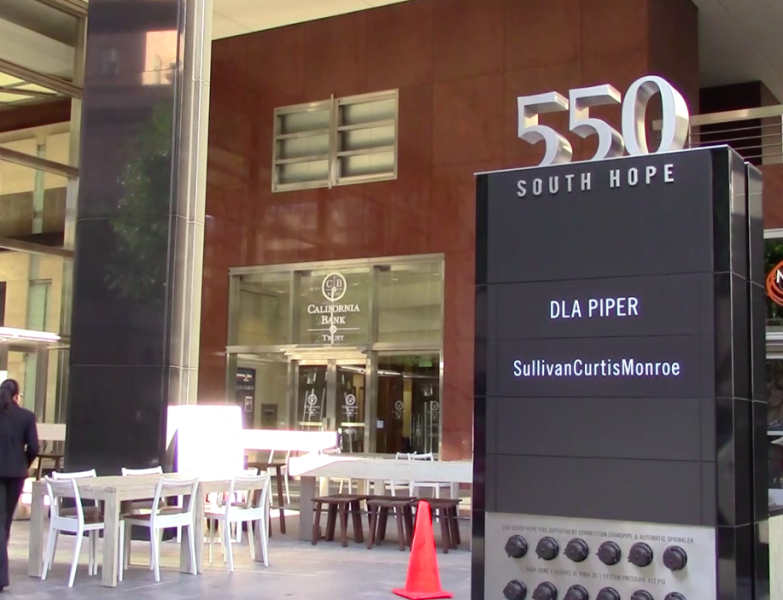 Since it is infeasible to demolish and rebuild every non-green building in downtown L.A., the Los Angeles office of the USGBC is targeting class B and C buildings for green retrofits.
Class B buildings are usually older, but are functional and have acceptable quality management. Class C buildings are generally over 20 years old, outdated, and located in poor areas.
"We're working with several other different organizations right now to identify those because they could be saving quite a lot of money each year and therefore make the business case for doing it," said Smith. "But also we want to appeal to them to reduce their carbon emissions, which go hand in hand with these retrofits."
Due to the economic recession in the United States, many green projects in downtown L.A. have been wait-listed due to a lack of funding.
Financing opportunities like the Los Angeles County Property Assessed Clean Energy program, or PACE, are helping architects and developers make their green projects a reality.
The Los Angeles/Universal City Hilton hotel is the largest PACE financed project in the nation, with $7 million used for deep energy retrofits in the building. These improvements will save approximately $800,000 in energy costs and $28,000 in water costs annually.
Gensler and Cal Poly San Luis Obispo completed a study in 2013 called Capacity, that analyzed the evolution of infrastructure downtown Los Angeles and its constraints on a large scale.
"They took a look at downtown L.A., what are the current limits to growth—what can those limits become if we start taking a look at sustainability from an energy reduction point of view or taking advantage of renewable energy and reusing water?" said Brower. "So what are the real limits of downtown and what can they be if they start removing some of these barriers and addressing sustainability on a much different scale?"
The global progression of green architecture and legislature is driven by necessity and new technology. As green technology evolves, more energy is conserved, new materials are created and the technology is produced in cheaper and more sustainable form.
"There is this collective building up worldwide, not just Los Angeles, about the environment and the effects on the environment and we see them and it's more concrete and it's less abstract," said Katsellis. "Sustainable architecture and design is driven both by the collective, of people who are educated not just in architecture, and how it can affect environment and also by policies, which try to push things a little bit more quickly."
This story is part of a Neon Tommy special on the revitalization of downtown Los Angeles. Click #reviveDTLA for more.
Reach Associate News Editor Michael Nystrom here.