Entertainment News
'Desperate Housewives' Actor Shawn Pyfrom Admits Drug And Alcohol Addiction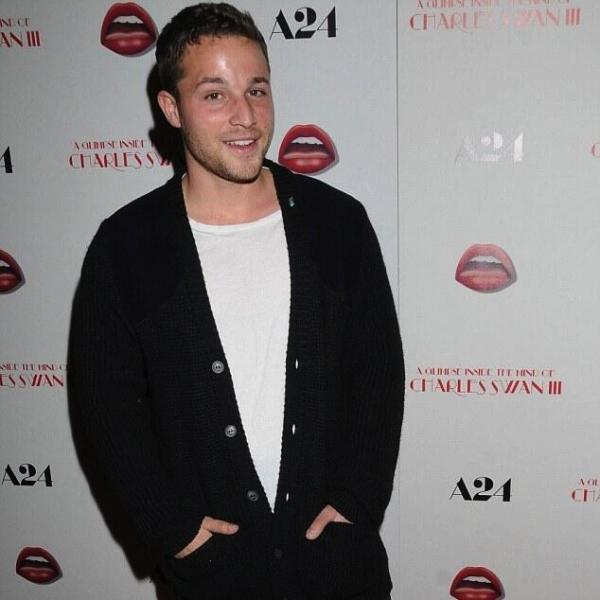 Following the abrupt death of actor Philip Seymour Hoffman on Sunday, Shawn Pyfrom
posted an open letter on his Tumblr
detailing his own battle with drug and alcohol addiction.
READ MORE: Philip Seymour Hoffman, 46, Found Dead
The post, entitled "Something I Must Share…," explains the 27-year-old decided to write the letter against the advice of others. He could no longer "stay quiet anymore about this," the text reads.
"My head is still spinning from the news. I even question whether or not I should publish this, as I type out these words. But if these words can encourage someone to hold on to their life… To keep from ever using, or to find the strength to stop; then it's more important that these words are shared," he said.
The actor confesses he is, indeed, "an alcoholic and a drug addict" undergoing a long-term fight with addiction. The day before posting the letter, he celebrated five months of sobriety.
The post delves into the argument that drugs have provided a number of standout artists with renowned creativity flows, naming Kurt Cobain and Jimi Hendrix.
"But drugs also took their lives away," Pyfrom said. "It's tough to say if their creativity would have flowered, in the same way, if it weren't for the seed of their struggles."
Pyfrom shares intimate details about his addiction, such as allowing drugs to dictate his life and blacking out on countless occasions. His actions worried his loved ones and connections to his professional life.
"I wasted the time of valuable people, who worked so hard to pull my career to a higher place, by allowing my addictions to tug me out of their grip," Pyfrom said.
The actor writes that his post is only meant to share his story, not to preach or offer up a debate on drug addiction. He wants to communicate his struggles in hopes that he can save another person's life.
"I made a promise to myself that I would never stand as a preacher of sobriety - speaking from a podium that could be interpreted as arrogant or judgmental. And I wish to clarify that this letter is not my way of trying to indoctrinate," he said.
The letter closes with positive words for Pyfrom's future and a hope that his words provides the reader with strength.
"I hope you can save your life," the actor wrote.
His Tumblr post has garnered plenty of support on social networks. "Pretty Little Liars" actress Lucy Hale tweeted: "@Shawn_Pyfrom You are brave & strong. I admire your honesty, my friend."
Pyfrom played Andrew Van de Kamp, the son of an alcoholic mother with addiction problems of his own, in "Desperate Housewives."
Read the full post on Pyfrom's Tumblr page here.
Reach Film Editor Kathy Zerbib here. Follow her on Twitter here.