Food
Chemical Found In Everyday Foods Could be Harmful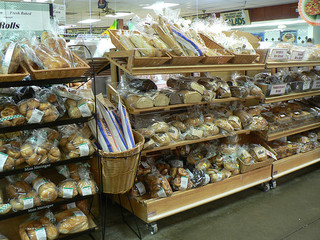 How would you feel if you found out that nearly 500 of the foods deemed "safe" by the FDA contained a hazardous plastics chemical? Well, according to a report by the Environmental Working Group, there are.

NBC News reports that Azodicarbonamide (ADA) has been found in food products like "breads, bagels, tortillas, hamburgers and hot dog buns, pizza, pastries, and other food products." The article further reports: "As a food additive, azodicarbonamide is used as a flour bleaching agent and as an oxidizing agent in dough to improve its performance for bakers. It is also used in plastics to improve elasticity and can be found in yoga mats and shoes."

Despite the claims of the Environmental Working Group, the FDA has ruled the chemical a safe food additive in their Code of Federal Regulations Title 21. The document states, "The food additive azodicarbonamide may be safely used in food…" The document continues to define the "prescribed conditions" by which the additive can be used in food.

Though the FDA has maintained that the chemical is safe to eat, many are still questioning the legitimacy of their claims. Subway removed the ADA from their bread products earlier this month. The company stated, "Even though this ingredient is safe, we are removing it from Subway bread. This process began last year and is nearly completed -- we have already developed an improved bread formula, conducted extensive performance and consumer testing on it, and pending final government approvals we should complete the entire conversion process within the coming weeks."

The same NBC News article reports "The World Health Organization states that epidemiological studies in humans and other reports have produced "abundant evidence that azodicarbonamide can induce asthma, other respiratory symptoms, and skin sensitization" to people working with the chemical."

Findings like these have compelled organizations to push others to cease using ADA as a food additive and caused the Environmental Working Group to bring national attention to this potentially harmful chemical.





Reach Executive Producer Miguel Arreola here.