Los Angeles and Region
Centinela Valley Superintendent Grossed $663,000 In 2013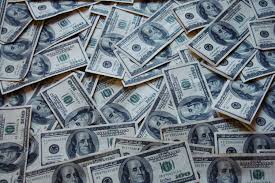 Documents from the Los Angeles County Office of Education reveal that the Centinela Valley high school district's superintendent, Jose Fernandez, received an exorbitant salary in 2013.
The documents, obtained by the Daily Breeze, showed Fernandez had a base salary of $271,000, with additional negotiated benefits of more than $400,000—adding up to a total salary of $663,000. Last year, the district also gave Fernandez a $910,000 loan with two percent interest to buy a house.
SEE ALSO: Vergara vs. California: LAUSD Superintendent Deasy Testifies Against Hiring and Termination Statutes
The article reports Fernandez's 2013 income is significantly higher than Los Angeles Unified School District superintendent John Deasy's salary—almost $390,000. LAUSD has more than 650,000 enrolled students compared with Centinela Valley's 6,600 students. Fernandez's earnings are even more than President Obama's.
Read more at the Daily Breeze.
Reach Executive Producer Cassie Paton here. Follow her on Twitter here.