California
Centinela Valley Superintendent's Compensation Package Stuns Educators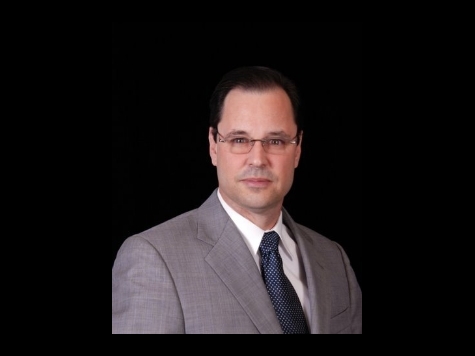 Superintendent Jose Fernandez of Centinela Valley Union High School District earns more than President Obama and the First Lady combined, shocking educators by taking home almost $663,000 in 2013.
The Daily Breeze was the first to report on the swollen compensation package given to Fernandez, a staggering amount for an administrator that oversees less than 6,800 students.
At first sight, Fernandez's contract, negotiated with the district's school board, doesn't look too bad—just a relatively modest salary of $200,000. But at second glance, one finds benefits abound. Fernandez's contract calls for a 9 percent annual raise, stipends for travel and cellphones, the opportunity to take a low-interest loan on a house, medical and out-of-pocket expense.
Altogether, Fernandez's contract earns the superintendent more than President Obama's annual salary of about $400,000.
The report, based on public documents from the Los Angeles County of Education, angered local teachers. President of the Centinela Valley Second Teachers Association Jack Foreman told KPCC, "We're just appalled that he would take this excess compensation."
Foreman went on to say that teacher's wages in the district have increased 2.75 percent since Fernandez took office in 2009, paling in comparison to the superintendent's annual 9 percent raise.
A spokesperson for Fernandez told reporters that he saw no need to defend earnings he is legally entitled to by contract. But on Valentine's Day, Maritza Molina, president of district's Board of Education, wrote a guest commentary on The Daily Breeze extolling Fernandez and his leadership. With just the hint of a scoff, she lamented that "concerns about the superintendent's compensation package have distracted from the district's core mission of educating our children."
And she does have a point. In the piece she reminds critics that Fernandez came to the district during a time of financial hardship, bordering on insolvency. Under him, Centinela Valley has had a positive budget five years running. With financial savvy, Fernandez has raised the funding necessary to complete several construction projects, including an Arts Center that was stalled for six years. Since 2008, the percentage of students meeting federal proficiency standards has gone up 45 percent in math and 37 percent in English. Both daily attendance rates and graduation numbers are also curving upwards.
It's certainly an impressive resume. But it doesn't abolish the fact that the superintendent of the Los Angeles Union School District makes $270,000 less, while managing some 643,000 students.
Fernandez's contract wouldn't be so troubling if it was an isolated incident. The same superintendent of LAUSD mentioned above, John Deasy, "makes $330,000 and has received double-digit increases, while teachers and other employees have not had a raise in seven years," a United Teachers Los Angeles representative told Neon Tommy. According to California Watch, Superintendent Richard Miller of Riverside Unified School District had his pay raised in 2013 from $267,208 to $314,963, despite the district's $100 million in cutbacks since 2008-09.
This year, Gov. Jerry Brown plans to increase education funding by 10 percent, bringing California schools closer to pre-recession funding levels. The aim is to spring California from its spot at 49th in the US in school spending, but it won't change the fact that educational resources are spread too thin. With teachers so underpaid, it's difficult not to look at administrators like Fernandez and think that school boards are being inefficient and unfair. As remarkable as Fernandez is at his job, $663,000 seems rather like a bad case of exalting the head, while at the same time shunning the backbone.
Reach Staff Writer Andre Gray here