Los Angeles
California Drought Puts Pressure On L.A.'s Organic, Locally Sourced Restaurants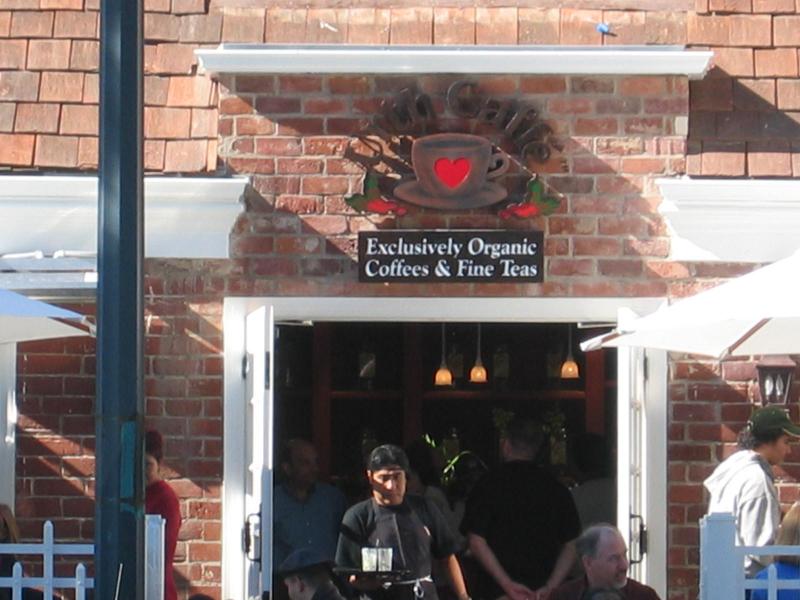 Southern California is in a drought emergency and
amidst calls
for stricter water conservation practices, los Angeles restaurants are starting to calculate how much businesses they will lose if the drought continues.
Many local restaurants and cafés pride themselves on their locally sourced food, which supports California farmers and agriculture, but the drought is raising concerns about produce prices and wine shortages, according to Rachel Dubin, a representative for L.A. restaurant Pitfire Pizza.
Shallom Berkman, co-founder of Urth Caffe, an popular organic restaurant with several L.A. locations, says that he hopes the city gets water soon because farmers are starting to dramatically cut back on produce, and nearly all of Urth's food is sourced locally.
"When prices increase, we do pass that along otherwise we'll go out of business," Berkman said. "Things do happen, prices go up and down."
Berkman said the drought affects Urth Caffe "the same way that it affects every resident," and they will start to encounter challenges if California raises water prices and may have to x'pass the cost on to the customer."
Pretty soon, Urth will have to switch over to a cistern, which collects rainwater that filters and recycles it.
"We use it to water our plants," said Berkman. "The cistern collects any water lost in the business, so we are constantly recycling our water."
Other restaurants are now serving water only when the customer requests it.
Southern California has a history of drought dating back about 1000 years, according to Dr. Lowell Stott of the University of Southern California's Climate Change Research Group. This "medieval" era was characterized by megadroughts that could last up to four decades, said Stott. "The drought that we're experiencing now is very severe," Stott said, "but for now it is very short."
Other L.A. restuarants are not yet feeling the effects of this "short" drought due to the strict water regulations in California.
"Water is constantly scarce in California, so we do our best to conserve and only offer water when requested," said Dubin. "Price increases are unavoidable and reality will dictate that we will need to be even more conscious of water conservation and come up with inventive ways to do so."
Reach Staff Writer Kaitlyn Mullin here, or follow her on twitter here.