Technology
'Blackphone' To Be NSA-Proof Phone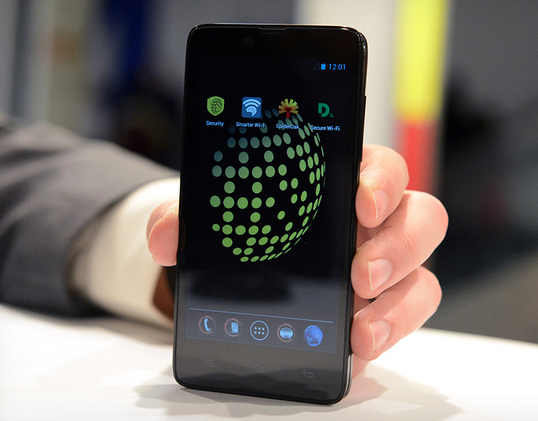 A new phone was introduced at the
World Mobile Congress
in Barcelona that is supposed to be
NSA
proof.
According to CNBC, the phone allegedly looks like your average smartphone, but is equipped with a custom android operating system called PrivatOS. In order to offer more privacy, the operating system has encrypted features.
This device comes at a great time, after information was leaked that the National Security Agency has been listening to phone calls of fellow Americans and spying out leaders of the United States allied countries.
The device is costly, with a retail price of $629. In order to make the phone more accessible to people, encrypting communications firm Silent Circle offers just the secure apps for purchase. Consumers can either buy the phone, or buy the software.
This sounds great, especially since we've seen that no communication method is really safe from the NSA, but there's a catch: text messages, emails, and phone calls are only secure if they are transmitted from one Blackphone to another, or with a phone that's equipped with the Silent Circle app.
According to CBC, the phone software or downloadable app encrypts text messages and emails before sending them to another phone. The other user must have a Silent Circle encryption app in order to view the encrypted messages.
However, many tech-savvy hackers believe that while this phone raises the bar of phone security, nothing can be completely "proof." As with every technology out there, hackers will find weaknesses and holes and bypass the somewhat "safe" software.
So is this phone worth the money? Although the phone went on the market on Feb 24., the first flux of phones will arrive in June.
Reach Staff Reporter Beatrice Verhoeven here. Follow her on Twitter.