Health
Baby Fat Decreases In Last Decade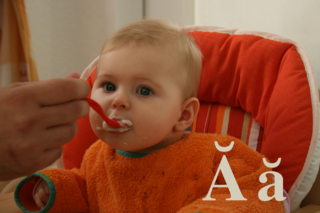 "Skinny babies are so in right now," says
Daily Beast
in a recent article claiming that obesity in young children is becoming a thing of the past.
According to the Center for Disease Control, nearly 14 percent of American infants were in a range that considered them obese back in 2004. In 2012, that number fell by eight percent, and as of 2014, the number has decreased by 43%.
The aforementioned babies range in ages two through five and are considered to be "an encouraging decline" to help their future developments.
The reason behind the recent drop has still not been figured out, but there are many factors that have been issued in attempts to promote healthier lifestyles for younger children. Less sugary beverages, for instance, and more time spent breastfeeding at a younger age are a few of the most prevalent examples.
"One third of kindergarteners who are overweight are obese by the eighth grade, according to study published last month in The New England Journal of Medicine. And studies show over three quarters of obese of children go on to become obese adults, with all the associated health problems."
Read the full story here.
Reach executive producer Eric Parra here.