Entertainment News
The Academy's Sci Tech Awards Celebrate Artists Behind The Scenes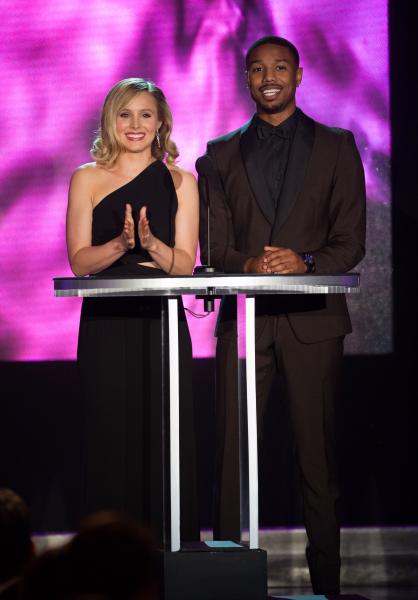 Kristen Bell and Michael B. Jordan hosted last Saturday's Scientific and Technical Awards held at The Beverly Hills Hotel. Usually held two weeks prior to the Oscars, the Sci Tech awards aim to recognize and congratulate the ground-breaking engineers and scientists who make digital film design possible.
This year, Peter W. Anderson's innovative work in 3D technology earned him the Gordon E. Sawyer Award, as his work for over forty years has impacted such films as "Tron" and "Close Encounters of the Third Kind." Charles "Tad" Marburg, The Vice President of Operations for the Digital Cinema Distribution Coalition, was honored with the John A. Bonner Medal of Commendation for his career of "outstanding service and dedication."
Among these distinguished recipients included the charming group of Jan Sperling, Etienne Brandt, Tony Postiau, and Emmanuel Prévinaire for their development of the "Flying-Cam." The radio-controlled Flying-Cam makes it possible for filmmakers to capture special aerial shots. It was a pleasure to watch the group's sense of showmanship, as they all wore matching pins representing their flying-cam invention while creatively posing.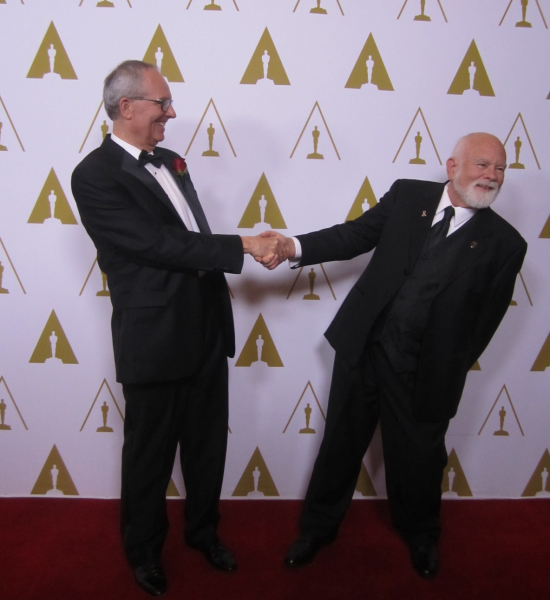 Various award winners who walked the red carpet came from all over the globe, as recipients came from countries such as Australia, Belgium, Canada and the UK.
Bell used her charm and wit to convey the importance of technology in movies.
"As an actor, you're hired to say the words with some sense of authenticity. There are a thousand other people involved in the production and you're hoping that they're striving to be as believable as you're striving to be," said Bell.
"When you have geniuses sitting at a computer somewhere in the world that are creating programs that make it look like bombs are going off or avatars exist. it only makes you more excited to be a part of this industry because everyone is telling the story better. When someone goes to a movie theater and is witnessing something happening in front of them that is not actually happening and they're convinced- It's exciting," Bell also commented.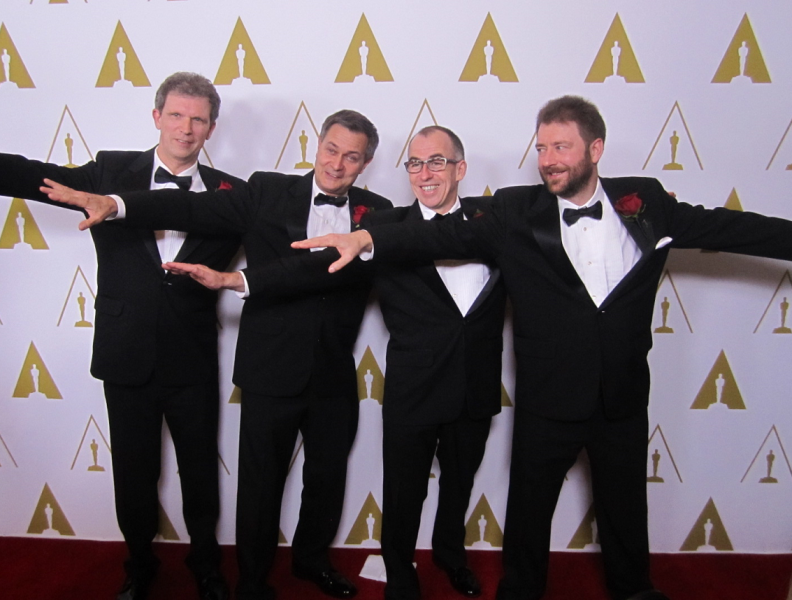 Bell went on to describe her opinion of the many artists enhancing our movie experience one new software at a time: "I have such a respect for all the artists that are not normally ackowledged- which is why I'm here. Because let's be very realistic- what they do is a whole lot harder than what I do."
Bell further acknowledged the brilliance of the night's nominees: "In my opinion, I couldn't begin to conceptualize- I can barely read tonight's teleprompter. I don't have a bad vocabulary, but even describing the programs is crazy. So I'm happy to acknowledge their hard work."
The Scientific and Technical Awards provide a chance for Hollywood's unspoken heroes to celebrate the great strives they've taken in the film industry. Tony Stark wouldn't be able to fly, King Kong would never climb the Empire State Building, and Frozen's Olaf wouldn't talk if it wasn't for the countless program developers and engineers who continue to reshape the aesthetic of film.
Follow Staff Reporter Sonia Gumuchian on Twitter here or reach her here.