Music
Young The Giant: 'Mind Over Matter' Album Review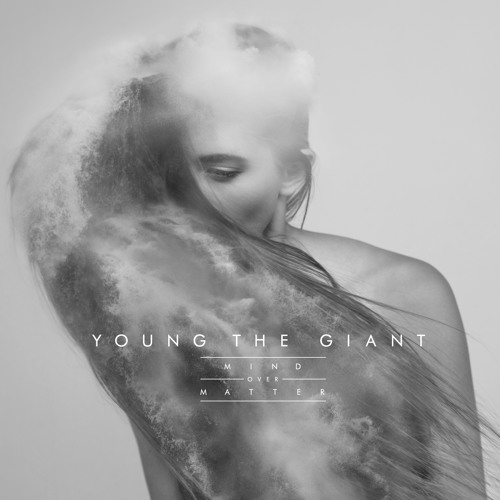 Young the Giant's "Mind Over Matter" is not an album you will fall in love with on the first listen.
At least, I know I couldn't - I was too preoccupied with what seemed to be the vast difference between this and their debut released in 2011. But after a few listens, I was able to get past my menial surprise at the dominating synth sounds and the dampened down SoCal vibe – and thereby began to appreciate the songs on "Mind Over Matter" for what they are.
The tracks that make up this album sound more serious than the easy-breezy vibe of the band's debut, and the songwriting has definitely matured, particularly in the lyrical sense. Phrases feel not only poetic, but also wrought with meaning, which at times seemed to be lacking in past works that had all too many pretty things to say but not much sense to them.
"Mind Over Matter" is tied together strongly by its themes. The phrase itself carries different connotations – if your mind has control over your actual physical reality, this can be both empowering and deceiving. Young the Giant particularly favors the latter implication in this album, with repeated references to being caught in dreams and illusions about life, love and Hollywood.
"Slow Dive," the first track, is the voiceless descent into the dream, priming us for what is to come with a wash of misty synth. "Anagram" follows suit with a plucky guitar riff that vaguely evokes the sound of Relient K's track, "Savannah."
Lead singer Sameer Gadhia's voice is familiar in both its soaring, deep timbre and light, soothing falsetto – both of which are employed to great use throughout the album, moreso than their debut. "Anagram" is punchy, with a manic, hurried chorus that gets under your skin and demands more than just one listen.
Something about the in-your-face guitar at the beginning of "It's About Time" rubbed me the wrong way when I first heard it; however, the airy catchiness of the chorus, paired with the nuanced lead vocals, won me over quickly. I would say this: the album's first single is also one of the its stand-out tracks.
"Crystallized" is a sincere love song guided by languid keys. It's cute and one of the few straightforward songs on the whole album, making it pleasant but not something I was itching to listen to again.
Then comes "Mind Over Matter" - the title track kicks in with a derisive synth line that diminishes to a buzz through the verses. The soft female vocals compliment Gadhia's in the subsequent choruses, and of course, that classy pun: "And when the seasons change, will you stand by me?/Cause I'm a young man built to fall."
On my first listen of the album, I latched onto "Daydreamer" with relief; this is the track that sounds like it could have been from the debut. It's not the strongest track on the album, but it's satisfying in its own way and has wonderfully evocative lyrics to boot: "It's so affected/That color corrected night/But you're falling fast/In plastic skies."
When "Firelight" came on, I was thrilled. Here was some of that beautiful minimalism that I appreciated in Young the Giant's earlier work, with songs like "Islands" and "Typhoon." Finally, here was some breathing space midway through the album that was sorely needed. "Firelight" interestingly flips the idea of the previous song - in "Daydreamer," we rush to keep up with someone lost in their dreams. Here, in "Firelight," we are the ones "in a dream." The bridge kicks in after this admission, with a gorgeous mix of percussion and a guitar that sounds like it's been soaked under-water. This is the daydreamer in denial: "I don't believe you/I'm in a parachute." If one line stayed with me after I heard "Mind Over Matter" for the first time, it was that one.
"Camera" comes in with somber organ tones, reminiscent of a funeral dirge. This is appropriate for a song that is obviously about lovers who have fallen out of love with each other, with the risqué lyrics: "I used to know what made you wet/Now I'm searching for it." The "broken camera," is, I imagine, the past that holds us back, and by the end of the song it seems we are ready to let go, with "no cameras." However, the song ends with the revelation "I never wanna open up my eyes" - and so it appears we are to move forward in delusion after all.
The album loses some of its charm in its final moments, not really because of the tracks themselves – it just seems to drag on, making me feel that the flow of the album as a whole is more flawed than the songs themselves. "In My Home" is cheery but forgettable. "Eros," however, I love: its tone is a lot more overtly playful than subtle, different from any of Young the Giant's previous offerings. It's a track you want to sing along to, with its twangy synths and infectious bass line, ending with us being duped yet again: "I been played." The grungy guitar and awry synth tones that lead us out of the song offer comfort for our foolishness in the form of a highly danceable groove.
"Teachers" is, again, reminiscent of the band's earlier work. The synth is all stripped away in favor of a focus on distinct guitar parts and vocals, untll the bridge kicks in and the vocals stutter to a trippy stop. Gadhia sings of temptation being "so friendly" and how "I find I can't stop dreaming" as he explores the dark desires that hinder life in the spotlight.
The next track, "Waves," feels like a confession, a call back to reality – until the "chemicals burst in" and a haunting sound of keys takes us to the next track. Then, we are greeted by a warbling synth that promptly kicks in to the standard, catchy rock ditty that is "Paralysis." Familiar sounding again, yet permeated by the darker feel that is laced through the whole of "Mind Over Matter," the song ends on a manic repetition of lines echoing themes of desperation and confusion.
This album certainly does not suffer the dreaded sophomore slump – Young the Giant has succeeded in putting out a group of quality tracks that very much feels like a logical progression from their debut. Lead vocalist Gadhia is stronger than ever at his craft, and other members Jacob Tilley, Eric Cannata, Payam Doostzadeh and François Comtois all pull off faultless performances with their instruments.
However, in their efforts to experiment with layering and synths, the band may have gone a wee bit too far, making the album feel stuffed and slightly over done. But you know what? I'm okay with that. The band is evidently playing around with its sound, stretching the boundaries of their music, and I'm glad that we get to witness that in such an organic way. I don't want the old sound back, as I really do like the new sound.
However, I do think that holistically, "Mind Over Matter" drags a little. It simply fails to keep me entranced all the way through, leaving me strangely unsatisfied with the album but still very happy with the individual tracks. There was a nice minimalism to the debut album that I miss here: the element that captured the listener's attention, yet still allowed for endless depth.
There is an art to writing songs and an art to making albums. In this case, I'd say the band did very well in the first department but fell slightly short of success in the latter. In "Mind Over Matter," Young the Giant jumps into the shallow end of a new, unexplored body of music. This will take some getting used to – for both the band and its audience – but as a huge fan myself, I'm perfectly content to support them as they continue experimenting, pushing their music to further depths. Because make no mistake: they've still got it.
Favorite tracks: Anagram, Firelight, Camera.
Least favorite tracks: Crystallized, In My Home, Waves.
Read more of NT's album reviews here.
Reach Staff Reporter Sivani here.