Music
Vampire Weekend At USC: Grammy! At The Schools Live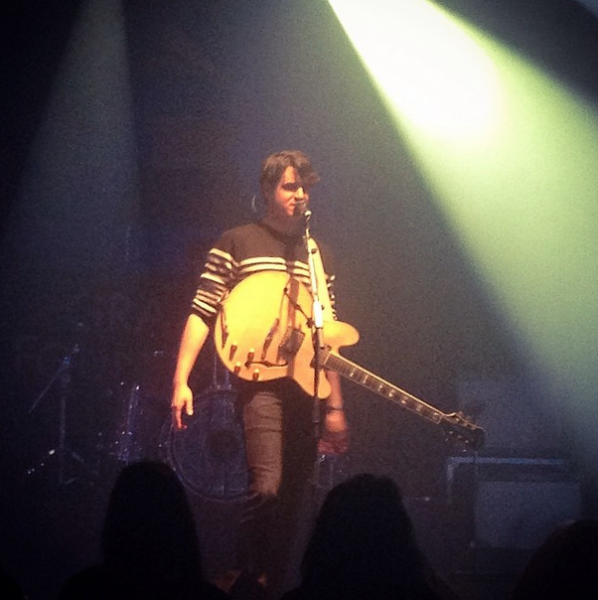 A week before the well anticipated
Grammy Awards
, USC had the pleasure of getting the second time Grammy nominated artists Vampire Weekend to perform as part of the on campus event "
Grammy! at the Schools Live
."
They did a special performance of songs from their album "Modern Vampires of the City," which is currently nominated as Best Alternative Album, as well as songs from their previous albums.
ALSO READ: Grammys 2014: This Year's Nominees
As supporters of new musical talent, the band closed the music-filled event at USC's Grand Ballroom. The beginning of the event showcased high schoolers who had only met four days prior and then performed a variety of different musical styles while a jazz band, also composed of high schoolers, played behind them.
The talent continued on as comedian Tig Notaro filled the entire ballroom with laughter as she told her jokes.
Although Vampire Weekend only had a 30 minute set, their presence on stage transcended as fans of the band immedietely stood up from their seats when the curtains opened and "Diane Young" began to open.
The entire crowd was dancing and singing along as lead singer Ezra Koenig enthusiastically sang and pointed to the crowd, who only cheered louder.
Watch Vampire Weekend's performance of "Hannah Hunt" on Jimmy Kimmel:
Read more of NT's show reviews here.
Reach Staff Reporter Jacqueline Luke here.