Entertainment News
USC Reacts To Bieber Deportation Petition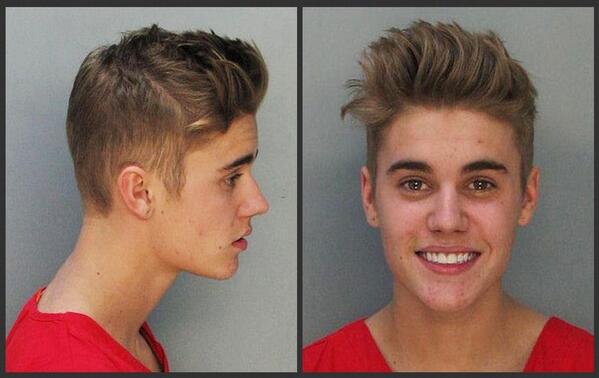 The American people have spoken. The consensus? Deport Justin Bieber.
According to the Los Angles Times, a petition, calling for the revocation of Bieber's green card, has surpassed 100,000 signatures since its creation on Jan. 23.
Any petition created on the site We the People is guaranteed an official response from the White House, should it garner a minimum of 100,000 signatures.
That being said, in addition reviving the economy, ending the war in Iraq, and securing universal healthcare, the Obama administration's agenda now includes the status of Justin Bieber's citizenship.
Although it remains unclear whether President Barack Obama "beliebs" that the singer should remain in America, USC students were eager to weigh in with their opinions regarding the latest Bieber news.
Jake Noveck, a junior at USC, seemed to be unphased by Bieber's recent scandals. "It's not surprising that the American public is requesting Justin Bieber's deportation – he's done enough bad things," Noveck expressed. "Honestly, though, I knew that he was going to go off the deep end. This seems to be the trend with child stars."
The official petition urges that the Canadian-born pop star to be sent back to his home country on the grounds that he is "dangerous, reckless, destructive and drug-abusing."
When asked about her thoughts regarding the petition, Lauren Spense, a senior at USC, asserted that there is a greater issue at hand. "The entertainment industry is the real problem, not Justin Bieber."
NBC reported, that Bieber resides in the United States thanks to "a special visa given to actors, musicians, academics and other high-profile individuals."
Due to Bieber's extreme fame, Max Quilica, a sophomore at USC, failed to see the relelvence to the petition, "I don't know what deporting Justin Bieber would do. He'd still be a huge star," Quilica noted.
Bieber's fate is yet to be determined, but Stephanie Monte, a graduate student at USC, hopes that the public will redirect their priorities, regardless.
"Americans don't need to be focused on Justin Bieber when there are far greater issues for us to be concerned with," Monte said.