International
Ugandan President Refuses To Sign Anti-Gay Bill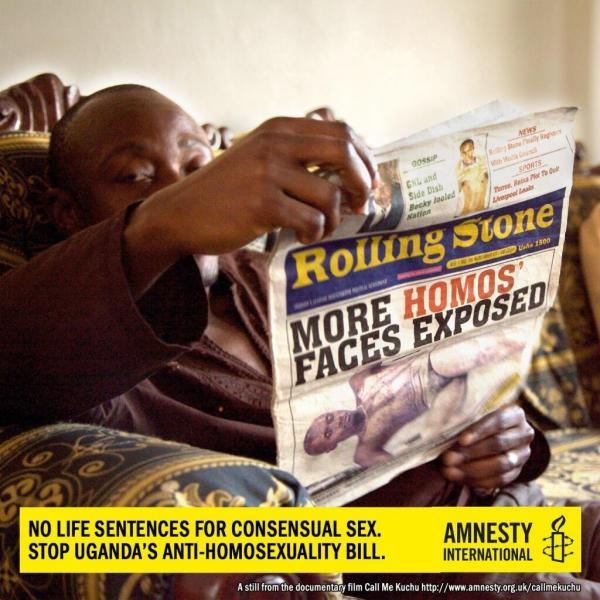 It looks like the pressure finally got to him.

Uganda's president, Yoweri Museveni, is refusing to sign the controversial bill that would enforce strict laws against homosexuals in the East African country - including punishments such as life imprisonment. But users worldwide on social media platforms such as Twitter succeeded in persuading Museveni to not sign the bill, which was passed in December 2013. The bill has garnered international attention and has prompted gay Ugandans to flee the country for fear of prosecution.

This has not prevented Museveni from bashing homosexual people; the Ugandan leader has called homosexual individuals "abnormal" and that they need to be "rehabilitated." The BBC reports that Museveni considers "gay people to be are sick but this does not mean that they should be killed or jailed for life." Museveni's reason for blocking the bill is largely due to concerns regarding the severance of foreign relations if the bill were to pass - especially European Union countries that have threatened to cut off funding to African nation.

READ MORE: Uganda Bans Homosexuality

The Ugandan president's decision is relatively positive compared to other African leaders who have adopted similar anti-gay laws, such as Nigerian President Goodluck Jonathan, who signed legislation that made it illegal for gay people to be married, congregate, or create organizations or groups.

According to the Ugandan newspaper The Monitor, Museveni has reiterated that homosexuality is not "alternative sexual orientation" and "can be cured." The Ugandan law was first proposed in 2009 and initially gave the death penalty as the punishment for being homosexual but was later amended to life imprisonment after the international community condemned it.

Reach Executive Producer Arash Zandi here. Follow him on Twitter here.