Los Angeles
Trial Opens For USC Halloween Shooting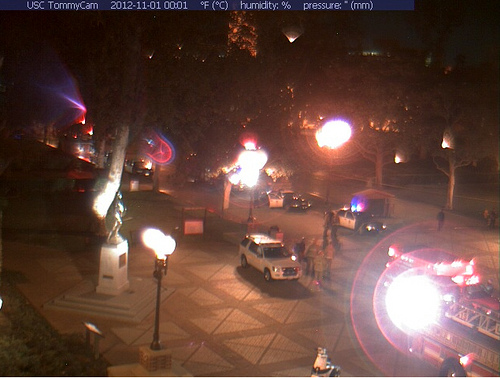 On the first day of trial for the USC Halloween shooting in 2012, prosecutors on Tuesday said the gunman who shot four people at the on-campus USC party was acting out of revenge.
According to authorities, 21-year-old Brandon Spencer thought he saw a rival gang member who was responsible for shooting him in the stomach, the Los Angeles Times reported.
ALSO SEE: USC Shooting: Officials Acknowledge Gaps In Monitoring Halloween Party
"This isn't the kind of rivalry we're talking about in football games," Los Angeles County Deputy Dist. Atty. Antonella Nistorescu told the jury. "This is a rivalry steeped in violence."
She went on to say that "the evidence in this case will show you there is no place immune from gang violence."
Read Neon Tommy's coverage of the Halloween shooting here. Contact Executive Producer Raishad Hardnett here.