Nation and World
Record-Breaking Cold Engulfs U.S.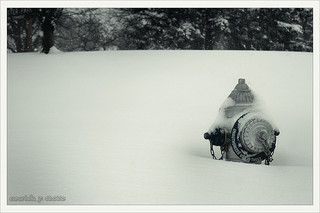 Unless you're in Los Angeles right now, you're probably freezing your a** off.
Neon Tommy headquarters has the privilege of being located in one of the few American cities that won't see below-freezing temperatures this week, as an Arctic cold front descends on the Midwest. Much of the United States is expected to see the coldest temperatures in 20 years.
SEE ALSO: Hercules Rages On, Killing 16
Meanwhile, fans at the Green Bay Packers game in Wisconsin may endure a wind chill as low as minus 15 degrees. But don't worry: the game is sold out.
The weather is expected to have a disastrous effect on travel, with more than 2,700 U.S.-based flights cancelled.
Read more terrifying things about the weather at CNN.
Reach Executive Producer Francesca Bessey here; follow her here.