Nation and World
Pope Francis Wants Reassessment Of Traditional Family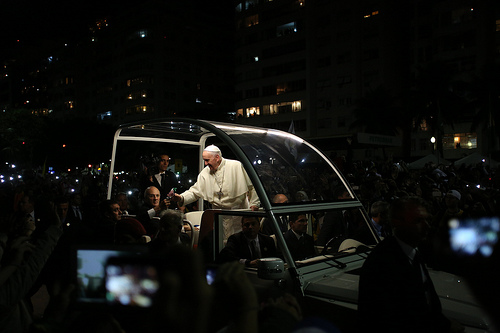 Pope Francis, already on a roll of change ever since his inauguration, has decided to stay consistent on his path and redefine even more traditions.
In this case, it's the "untraditional" view of family, as in the non-nuclear family. Families with gay or divorced parents, for instance.
From World News:
"Pope Francis called for a reassessment of the way the Catholic Church deals with the children of gay couples and divorced parents, saying that an effort should be made to not push them away from the church.
"On an educational level, gay unions raise challenges for us today, which for us are sometimes difficult to understand," Francis said in an address to the Catholic Union of Superiors General in November, according to Agence France-Presse."
With the rise in not only divorced parents, but welcomed gay and lesbian families, the number of estranged children has also risen. Francis was also quoted saying "I remember a case in which a sad little girl confessed to her teacher: 'my mother's girlfriend doesn't love me."
SEE ALSO: Pope Francis Selected As Times' Person Of The Year
From the point of view of Pope Francis, the church's opposition to homosexuality and divorce only contribute to the unwelcomed feelings of such children, something that is against Francis' efforts towards greater inclusion.
"We must be careful not to administer a vaccine against faith to them," Francis added.
Reach Executive Producer Eric Parra here.