Entertainment News
Miley Cyrus Skips Grammys For Guitar Hero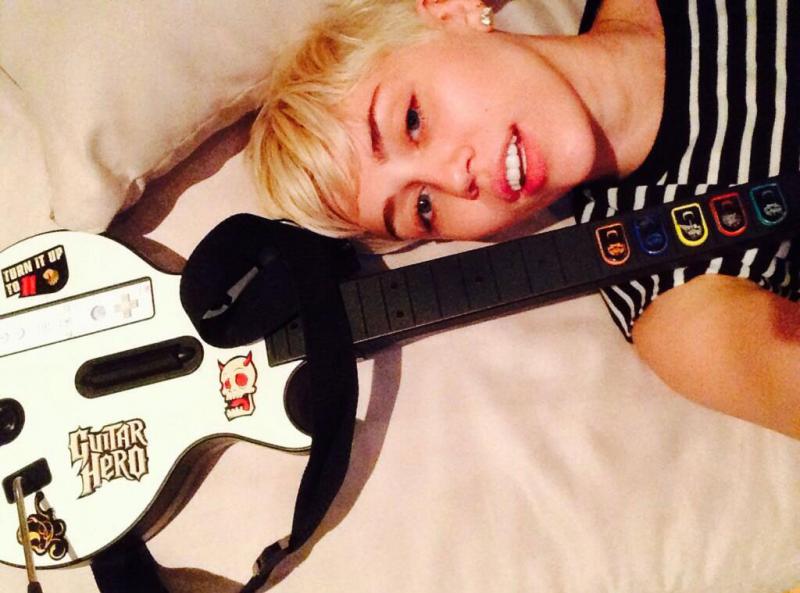 We saw her looking soft and feminine in a fluffy lilac coat at the Clive Davis pre-Grammy party on Saturday night, but what did Miley Cyrus do during the Grammys?
The "Bangerz" singer stayed in on one of the biggest nights for the music industry, posting a home "performance" of herself rocking out on "Guitar Hero" to Instagram and a picture of herself next to a Guitar Hero controller to Twitter.
The caption of her picture said, "Photo from my performance this evening…."
Cyrus performed at the pre-Grammy Gala Saturday night, January 25, in front of a star-studded room with Taylor Swift, Lorde, Cyndi Lauper, and more. In her furry outfit, she sang "#GETITRIGHT" to the audience before performing a Dolly Parton hit "Jolene."
Hours before the 56th Annual Grammy Awards Show, Cyrus tweeted her plans for the evening, "Cleaning/organizing today. My favorite way to spend a day off! #obsessivecompulsivedisorder." She also mentioned listening to Sky Ferreira all day.
The singer's "We Can't Stop" and "Wrecking Ball" were both eligible for Grammy nominations but neither received one. However, her latest album, "Bangerz" could possibly get recognition at the 57th Annual Grammy Awards in 2015.
Reach Executive Reporter Dale Chong here. Follow her on Twitter here.